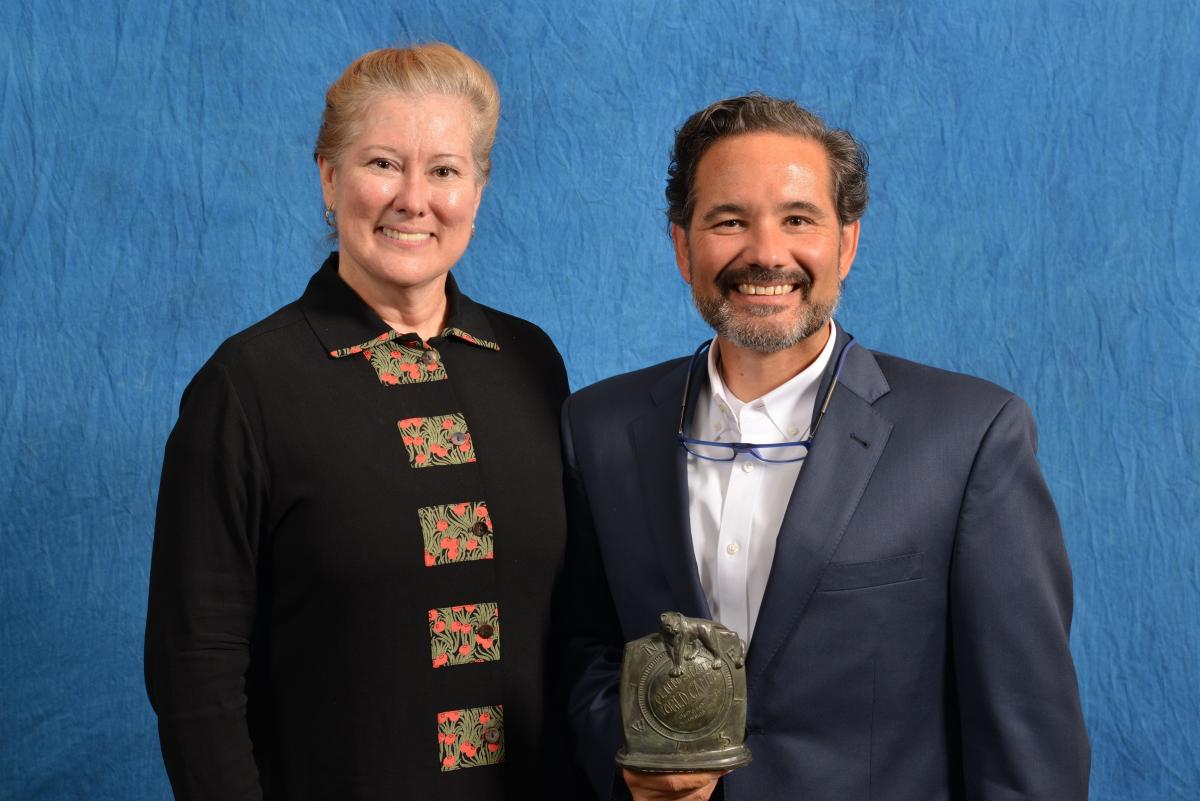 Jose Morales, United States Navy veteran and owner of Saviesa Solutions, is the 2017 recipient of the Penn State World Campus Outstanding Alumnus Award. Morales is a graduate of the U.S. Naval Academy and earned his MBA from World Campus while serving in Panama.
"I was assigned as the U.S. Naval attaché at the U.S. Embassy in the Republic of Panama," Morales said. "At that time, I knew that I would retire from the Navy within five years and wanted to pursue an MBA to support my transition out of the military. The Penn State World Campus MBA program was new at the time and turned out to be the perfect combination of online learning and residential solutions. The real closer for me was the unique opportunity to earn a Penn State master's degree while I was serving overseas."
Morales taught leadership courses at the U.S. Naval Academy, which launched his second career in the talent and leadership field, where he worked in both government and private sector organizations.
"I began to realize my energy and passion was in working with leaders at the one-on-one level to help them learn, grow, and become better leaders," Morales said. "I began to work with a coach who helped clarify my aspirations, which led me on the path to entrepreneurship. I completed graduate certifications in coaching and organization development from Georgetown University and went on to become an executive coach."
After twenty-five years helping to build and lead successful teams, Morales launched his own company — Saviesa Solutions — specializing in leadership, consulting, and executive coaching solutions. He currently serves on the Penn State Outreach and Online Education Advisory Board and said it offers him a unique opportunity to work with the University to shape and build future leaders.
"Yes, technical skills are the critical starting point, but leadership is the difference maker for long-term professional success," Morales said. "As a former faculty and administrator of higher learning, I have seen the challenges of working at a large university. Strong and clear leadership is critical in shaping and advancing the programs and services that support student learning. While sitting on the board, I really look forward to hearing and discussing how we can build strong leaders in both the World Campus student body and staff."
Morales received the Penn State World Campus Outstanding Alumnus Award at the Penn State Outreach and Online Education Appreciation Dinner on October 19, 2017.