The World Campus Alumni Society Board is a volunteer advisory board that plans events, meetings, and other support activities for Penn State World Campus and its alumni.
What does the Alumni Society Board do?
We engage with World Campus leadership and advise on key initiatives that impact or involve the alumni community.
We partner with the Alumni Association affiliate groups to provide meaningful opportunities for our alumni and students.
We advocate for, promote, and offer other support programs that fulfill our mission and the strategic mission of World Campus.
Board expectations and responsibilities:
Advocate for Penn State and the World Campus community.
Understand the strategic priorities of World Campus and partner with leaders in identifying opportunities for achieving them.
Promote and be familiar with the Alumni Association membership programs and benefits.
Cultivate connections with alumni affiliate groups, including local chapters and academic societies.
Contribute to Alumni Society committees.
Actively participate in scheduled board meetings.
Support and promote philanthropic endeavors relevant to the mission of the Alumni Society.
Board meetings are open to all World Campus Alumni Society board members. If you are interested in attending a board meeting, please email Penn State World Campus alumni relations at alumni@worldcampus.psu.edu.
World Campus Alumni Society Board Officers
Mark Poblete, President
Senior Manager, Enterprise Services Risk, Capital One Financial
Mark earned his Master of Science in Information Science from Penn State World Campus in 2020 and a Graduate Certificate in Enterprise Architecture in 2022. He previously earned his Bachelor of Science in Information Sciences and Technology from Penn State in 2007. Mark is a seasoned risk management professional whose career has focused on delivering risk management services to business partners in government and financial services. He supports highly complex, enterprise-wide technology initiatives and partners with product managers, technology teams, and cybersecurity analysts in identifying, assessing, and managing operational and compliance risk. As a Penn State volunteer, in addition to his current alumni service to Penn State World Campus, Mark previously served as the president of the Penn State World Campus Blue & White Society, the student membership of the Penn State Alumni Association. He is a former member of the College of Information Sciences and Technology Alumni Society, where he served as president, and of the Executive Board of the Penn State Alumni Association's Alumni Council, where he chaired the Audit and Risk Committee.
Linda Wackerman, Vice President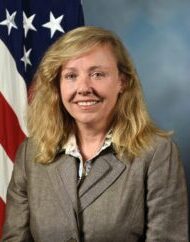 Airbus 320 International Pilot, American Airlines; Rear Admiral, U.S. Navy, Retired
Linda grew up in Miami, Florida; received a bachelor's degree in aerospace science from Metropolitan State College in Denver, Colorado; and is an alumna of Massachusetts Institute of Technology Seminar XXI. She received a Master of Professional Studies in Homeland Security from Penn State World Campus in 2016. Linda was designated a Naval Aviator in October 1987 and retired from the Navy in October 2018 as Rear Admiral. She has multiple military decorations, was selected as 2005 Federal Woman and 1995 NAS-JRB Willow Grove Woman of the Year, and received the 2020 Penn State World Campus Outstanding Graduate Alumna Award. She continues to serve as a board member for Penn State's Homeland Security Advisory Council; is an executive board member for the Boy Scouts of America, Washington Crossing Council; is an executive board member of the YMCA of Bucks County; and co-chairs their Diversity, Inclusion, and Global Engagement committee. Linda is an Airbus A320 International Pilot with American Airlines (AA) — she has accumulated more than 5,400 military and approximately 10,000 civilian flight hours. She serves as a facilitator for AA and is a volunteer on the Allied Pilots Association's Professional Standards Committee and the deputy chair for the Inclusion and Diversity  Subcommittee. She is also the assistant director for the Organization of Black Aerospace Professionals (OBAP) at Aerospace Professionals in Schools (APIS). She is married to a fellow retired Naval Aviator and fellow Penn State alumnus and is the proud mother of four incredible children (including a Penn State alumna and a soon-to-be alumnus).
Theresa Tama, Secretary/Treasurer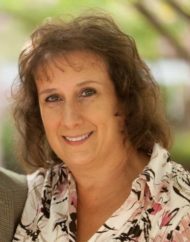 After starting her studies at Penn State Altoona, Theresa received a Bachelor of Arts in Letters, Arts, and Sciences in 2012 and a Graduate Certificate in Enterprise Architecture in 2014 from Penn State World Campus. She has also served as an alumni ambassador for Penn State World Campus since 2012. She has worked at a number of security software companies in sales, helping organizations achieve their business goals with her knowledge, dedication, and persistence. Theresa enjoys traveling and spending time with family and friends. She loves watching the Penn State Nittany Lions every Saturday during football season with her husband, who is also a diehard fan. Theresa is also a true Pittsburgh Steelers fan!
Luis Carrillo, Officer-at-Large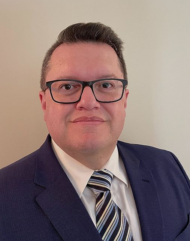 Senior Vice President of Global Procurement, Bank of America
Luis Carrillo earned a Master of Business in Global Management in 2000. After attending his wife Tracey's graduation from Penn State World Campus in 2018, he decided to go back to school and get another master's. He fell in love with what Penn State stood for. He truly was moved by the "WE ARE." In 2020, he obtained a Master of Professional Studies in Corporate Innovation and Entrepreneurship (Business Architecture) from Penn State World Campus. He is the senior vice president of global procurement for Bank of America, where he is responsible for all procurement activity related to professional services globally. Luis enjoys sharing Penn State experiences with his two boys (Gabriel and Gavin). They are very excited at the possibility that they might also be part of the Penn State family after high school. During his free time, Luis enjoys traveling, cooking, renting a plane, and going flying.
World Campus Alumni Society Board Members
David Altier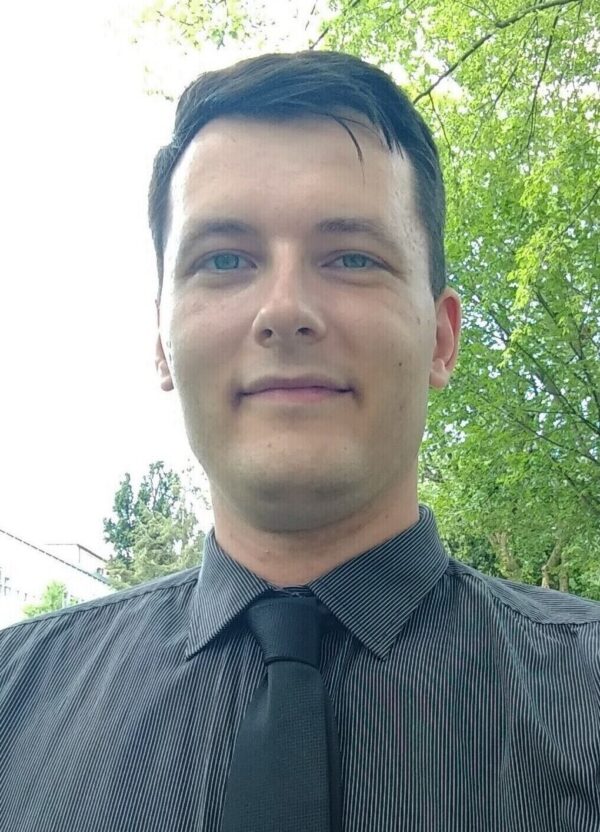 Logistics Specialist, United States Navy
David earned his Bachelor of Science in Finance and a minor in Psychology in 2021 from Penn State World Campus. He is a logistics specialist serving in the United States Navy, where he has provided customer service, operated financial accounting systems, and managed inventories of crucial supplies needed to support ships, squadrons, and shore-based activities. During his decade of military service, he has served at overseas assignments in Europe, Asia, and Hawaii and is currently assigned to Diego Garcia, which is a remote British Indian Ocean Territory. He plans to continue his education by obtaining a Master of Business Administration before he retires from the military. He enjoys spending time outdoors, which includes relaxing at the beach and going on hikes. He is an avid traveler and has been to almost 30 countries.
David Bass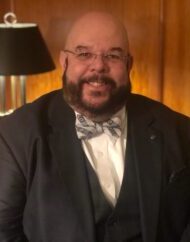 Financial Counselor, Public Partnerships
David earned his Associate of Science in Health Information Technology from RVCC in 2015, graduating cum laude, and his Bachelor of Science in Human Development and Family Studies from Penn State World Campus in 2019. He is a financial counselor for Public Partnerships, assisting more than 140 clients receive care while continuing to live in their homes. Prior to working with Public Partnerships, David was the director of sales and catering for major hotel chains such as Marriott and Hilton. David is no stranger to serving on Penn State World Campus boards, as he served as communications director on the Penn State World Campus Student Advisory Board, was an initial member to the Penn State World Campus Human Development and Family Studies student board, and held various positions on the board for the Penn State World Campus Psychology Club. David is a U.S. Air Force Veteran of Desert Storm and supports local veterans' organizations. During his free time, David enjoys cooking, music, and taking care of the newest furry member of his family, Tucker.
Marsha Cipollone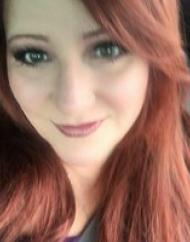 Solution Architect
Marsha has more than 20 years of experience as both an information technology engineer and in recent years as a solution architect in datacenter and cloud architecture solutions for large enterprises and universities. Marsha has a bachelor's degree in political science and Spanish from Purdue University, a master's in education from Duquesne University, and a Master of Business Administration from Penn State World Campus, which she earned in 2013. In her free time, she enjoys reading, playing with her dogs, archery, and helping advance STEM careers among women in her community.
Justin Gasbarre
Category Manager, Supply Chain Strategic Sourcing, Crown Castle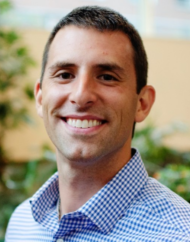 Justin Gasbarre is a two-time graduate of Penn State, earning his Bachelor of Science in Business Marketing and Management from Penn State Altoona in 2010 and his Master of Business Administration through Penn State World Campus in 2021. Justin works for Crown Castle in strategic sourcing, leading strategy development and procurement for its Tower business. To date, Justin's career has spanned professional services, technology, and supply chain. Justin and his wife, Leanna, have been married since 2016 and currently reside in Pittsburgh with his two children and their bulldog. Outside of work and family, Justin is an avid runner, having completed multiple marathons. He also enjoys giving back to his community through the local Big Brothers Big Sisters and Boys and Girls Club chapters.
Bryan Gates
Vice President of Human Resources, Lutheran Homes of South Carolina, Inc.
Bryan Gates holds a bachelor's degree in business administration from the University of South Carolina and received his Master of Professional Studies in Human Resources and Employment Relations from Penn State World Campus. Bryan has more than 20 years of human resources experience and is employed with Lutheran Homes of South Carolina as the vice president of human resources. He has served on the Columbia Society For Human Resources Management (CSHRM) board since 2010 and is serving as the president of the CSHRM chapter. He also serves on the South Carolina SHRM State Council as the treasurer. He believes in volunteering and giving back to his community. He is a board member of South Carolina HOSA, which is a nonprofit, student-led organization of future health professionals. Bryan is also a board member of the Midlands Special Needs Foundation. Bryan was born and raised in South Carolina and currently lives in Lexington, South Carolina, with his wife Patricia, his daughters Ava and Madilyn, and his sons Bronson and Brantley. Bryan is involved in the community through various activities and loves giving back through serving others and volunteering his time.
Philip Neri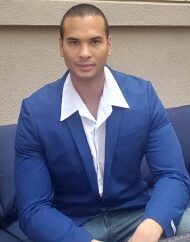 Army Officer, United States Army
Philip is a soldier serving in the United States Army. During his military career, he has served in operational assignments in Georgia, Washington, Florida, and Colorado and throughout the Middle East, Europe, and the Pacific. He currently resides in Colorado Springs while assigned to Fort Carson, Colorado. Phil has also served as a teaching support specialist for courses in the Smeal College of Business' OMBA program since the fall 2019 semester. Phil earned his undergraduate degree in aeronautics from Embry-Riddle Aeronautical University. He continued his graduate education by earning a Master of Business Administration from Penn State World Campus in 2012, an MA in international relations from King's College London in 2015, and an MA in military operations from the U.S. Army School of Advanced Military Studies in 2019. He enjoys exercising, writing, reading, traveling, and spending time with his wife, Andrea, and two daughters, Kennedi and Sydney.
Julie Pichora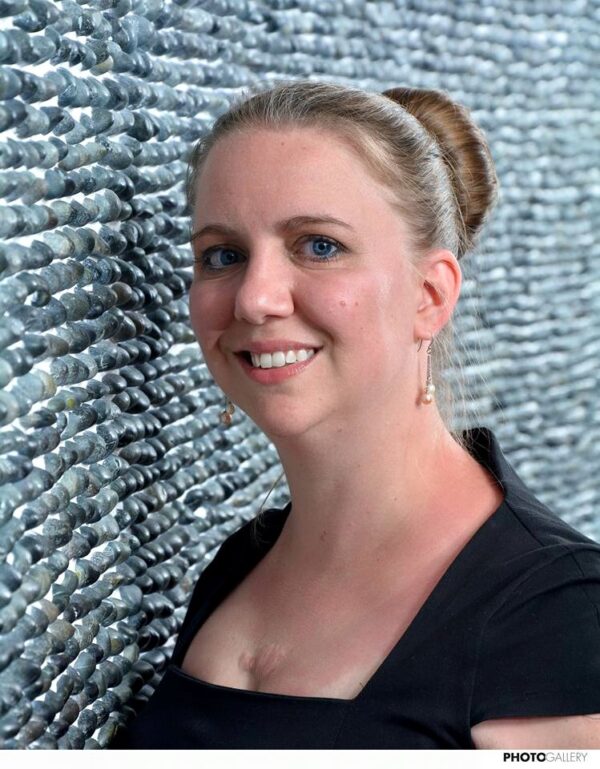 Senior Loan Processor, Developer's Mortgage
Julie earned her MBA from the Penn State World Campus in 2017 and works as a senior loan processor at Developer's Mortgage in Pittsburgh, Pennsylvania. She is also on the board of directors as the secretary for the Greater Pittsburgh Penn State Alumni Chapter. In her free time, she is a traveler and always has her next adventure planned. One of her hobbies is scuba diving, and she is working toward completing the master diver certification by the end of 2022.
Juan Villar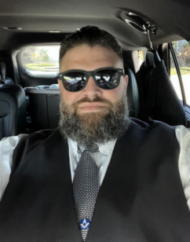 Law Enforcement Agent, Organized Crime Bureau, County Sheriff's Office, South Florida 
Juan "JC" Villar earned a master's in psychology of leadership from Penn State World Campus in 2021. JC is a law enforcement agent in the organized crime bureau at a county sheriff's office in South Florida. JC served on the Penn State World Campus student advisory board during his time as a student, giving him the passion to serve Penn State. He enjoys coaching high school wrestling athletes, when time permits. JC hopes to teach as an adjunct professor at a college in the future.