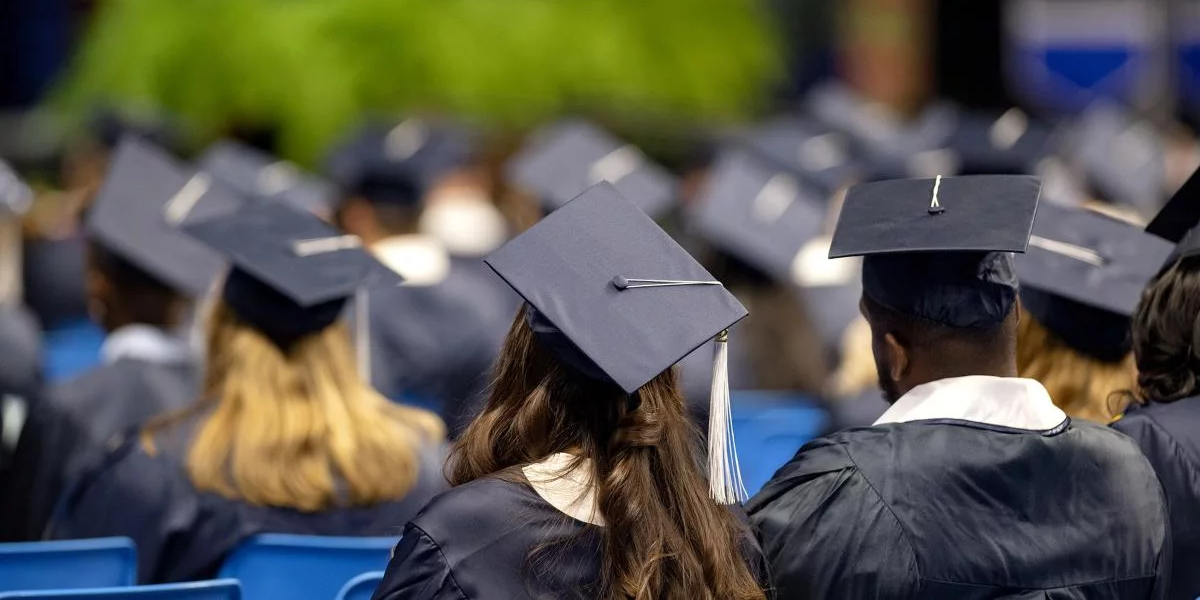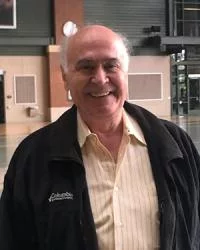 Tom Scapillato never told anyone in his courses how old he was because he didn't want that to change his experience. He wanted the quality of his work to be the reason he stood out from the crowd. At 81 years young, Scapillato relishes setting the benchmark for Penn State World Campus as its most senior graduate ever.
"But to me, age is just a number, it really doesn't mean anything," he said.
Scapillato is among the students graduating from Penn State this weekend during the University's summer commencement exercises. Scapillato, of Cicero, Illinois, has earned a master's degree in additive manufacturing and design but isn't stopping there.
Wanting to learn more about engineering
Scapillato has an undergraduate degree in mechanical engineering and worked in the real estate industry. About seven years ago, he wanted to learn more about Computer Numerical Control (CNC) Machining, which is automated controlled machine operation.
"At the time I went to college, there weren't computers running machines. It was done manually with very skilled operators," he said.
He ended up working at Wright College, where he started a Maker Lab installing several 3D printers, laser engravers, and CNC routers. He was fascinated with the ability to design and print with machinery and wanted to learn more.
"I knew that was the growth in manufacturing allowing for increased complexity at lower material needs and possible cost," he said.
When the college lab in Illinois physically shut down in spring 2020 due to the pandemic, Scapillato found himself bored at home, still with that insatiable need for learning. After completing a seminar in additive manufacturing at MIT, he searched for additional courses focusing on that industry.
This time, Scapillato found the Penn State World Campus online additive manufacturing program, offered in partnership with the Penn State College of Engineering, in the top 10 of a rankings list. In the fall of 2020, he began a course to work toward a Graduate Certificate in Additive Manufacturing and Design. The following spring, he enrolled in the Master of Engineering in Additive Manufacturing and Design.
The master's in additive manufacturing and design program aims to teach students the fundamentals of additive manufacturing processes, develop their skills in metal additive design from start to finish, and prime graduates to be leaders in the fast-growing 3D printing industry.
Age is nothing but a number
"For me, going back to school was many years after I got my degree. It was just discovering new technology that led me to where I am today," he said.
Scapillato said staying active — whether through hobbies or structured academic learning — is key to longevity.
"I've never considered retiring. To me, in a sense, retiring is doing nothing," he said. "I believe you're always learning and you're always experiencing, whether in a formal education environment or in a career or life itself."
Scapillato did not share his age with his faculty or peers in his courses.
"I never talked about it," he said. "To me, my age doesn't matter. I see value in education at any age and want to continue to contribute to the greater good. I have the knowledge, credentials, and experience to share with others at any age."
Furthering his education
When Scapillato starts a project, he sees it through to the best of his capability.
"I'm not satisfied with finishing an assignment and submitting it. I want the assignment to be totally correct," he said. "I want to have the satisfaction that I did the best I could do, no matter how much time it took."
He credits his father for instilling his academic work ethic and said his dad is the voice in his head pushing him to do better.
Even though he's checked off his master's degree, Scapillato isn't finished with his education. He hopes to start in the Doctor of Engineering in Engineering online through Penn State World Campus next year.
Scapillato encourages anyone who is considering pursuing a degree online to give it a chance.
"It doesn't matter how long it takes. Do it with your time constraints. Take one course a semester or maybe a summer," he said. "But look at it as a journey that you will ultimately complete."
Learn more about the Master of Engineering in Additive Manufacturing and Design offered online through Penn State World Campus in partnership with the Penn State College of Engineering.
Media Contact:
Mike Dawson
mdawson@psu.edu