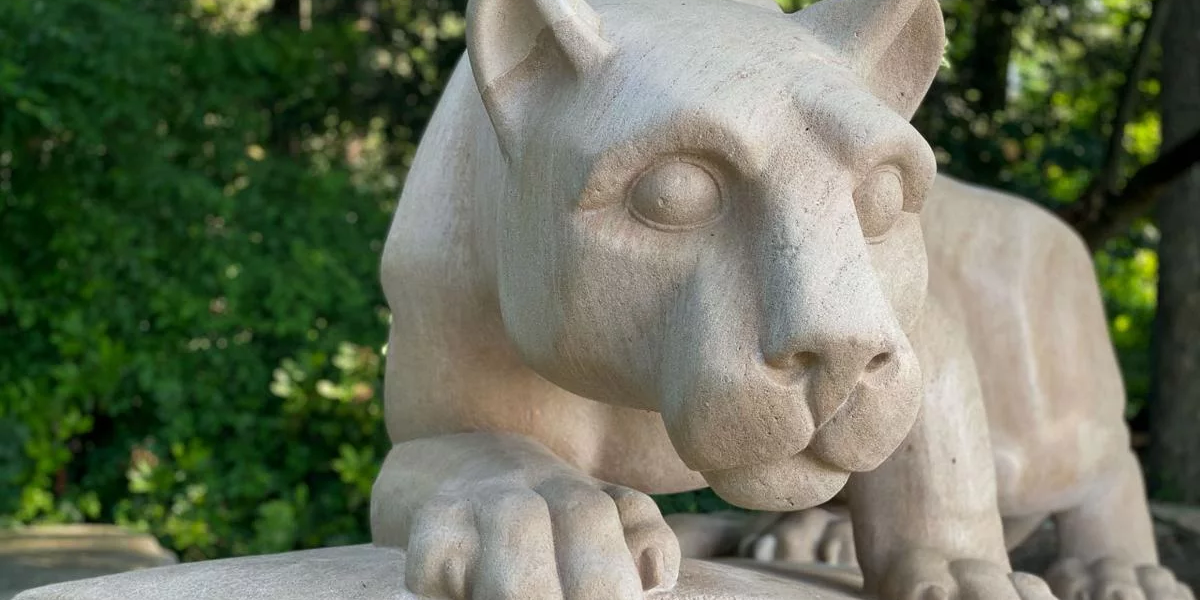 This fall's commencement at Penn State marks a significant milestone for Penn State World Campus: the graduation of more than 30,000 students since it formed in 1998.
On Saturday, December 18, during the University's fall commencement exercises, Penn State awarded degrees to 1,499 graduates who pursued their education through World Campus. It is the largest number of graduates in a semester for Penn State World Campus.
"This is momentous milestone to celebrate," said Renata Engel, the vice provost for Online Education at Penn State. "It is remarkable that in 23 years, more than 30,000 people have been able to earn a degree to advance their career or fulfill a personal goal. We are so proud of all of these graduates."
Dedication to student success
Engel attributed two factors to reaching this milestone: the breadth of offerings available through Penn State World Campus and the commitment of those who teach and provide academic and student support to learners from their first enrollment through their final semester.
There were 94 degree programs represented among the fall graduates, and there are more than 175 undergraduate-level and graduate-level degree and certificate programs offered online. 
Students can choose from programs in a variety of fields, such as business, engineering, education, nursing, homeland security, law and public policy, technology and science, and more. 
"Our diverse offerings have been developed from the vast disciplinary expertise of the faculty across Penn State," Engel said.
Engel thanked faculty and staff who are dedicated to seeing students succeed. She commended the faculty who teach online, the learning designers who create rich and engaging learning environments online, the academic advisers, the student affairs professionals, the academic support specialists, and the information technology team who ensure the online environment functions smoothly and securely. 
"This is time to celebrate everyone who has assisted our online learners over the past 23 years," Engel said. "For everyone who has had a hand in seeing our more than 30,000 graduates to the finish line, thank you."
2021 highlights
The surpassing of 30,000 graduates is one of the highlights of 2021 for Penn State World Campus.
U.S. News & World Report ranked Penn State World Campus among its best institutions for online learners for the fifth year in a row. Its portfolio of bachelor's degree programs was ranked 10th among hundreds of peer institutions, and five different master's degree programs were also ranked in the top 10.
Three undergraduate programs also marked their 15-year anniversaries: the Bachelor of Science in Business, the Bachelor of Arts in Law and Society, and the Bachelor of Science in Criminal Justice.
Penn State World Campus opened two new graduate degree programs in growing IT fields, a Master of Professional Studies in Artificial Intelligence and a Master of Science in Information Science, and another graduate program in its business portfolio, a Master's in Taxation.
Jace Edwards is one of the graduating students from this fall who exemplifies the typical adult learner. Edwards decided to go back to school online to complete his bachelor's degree in business. He overcame his doubts that he would not succeed and ended up participating in several activities and conferences that inspired him.
"My time as a World Campus student has been an incredible experience for me, and I believe that I am a better, braver person because of it," Edwards said.
Vision for the future
What will Penn State World Campus look like when it reaches 50,000 or 100,000 grads? Engel said online learning could be different by that milestone, but that the University's commitment to its learners will remain strong.
"From the very first graduate to the 30,000th graduate, Penn State and World Campus have been evolving so that we can address needs of our learners," Engel said. "We are committed to and fully expect to contribute to the evolution of online learning, to provide pathways to degree programs, and to empower learners to achieve their goals in the classroom and beyond." 
We are so very proud to have you as part of our large and ever-growing Penn State family. Help others reach their academic goals by sharing information about our more than 175 degree and certificate programs.