A few years ago, Samira Gendy was homeless, and attending college was not part of her plan. For Dan Bershefsky, raising three children and working full-time presented challenges in achieving his goal of earning a college degree.
The two Penn State World Campus students received scholarships from external organizations to aid in their academic journeys. They are grateful for the funding that made their college educations more accessible and encourage all students to explore opportunities.
Gendy selected for State College group grant
Penn State World Campus student Samira Gendy is thankful for those who invested in her during her lowest moments and wants to use her education to do the same for others. She is a 2022 recipient of a $7,000 scholarship, the Simmons-Jansma Project Renew Grant, from the American Association of University Women (AAUW) State College, Pennsylvania, chapter.
Gendy's mother died of cancer when she was 17, and the emotional and financial stress led Gendy to drop out of high school. She had also started using drugs and became homeless.
"It took me being homeless to realize that this is not the lifestyle I want to have," she said.
After receiving help from Centre Safe, an area resource center, Gendy earned her high school diploma and wanted to continue her education online through Penn State World Campus. She enrolled in 2019 and is expected to graduate in December 2024.
"I get to choose this responsibility, which is really gratifying," she said.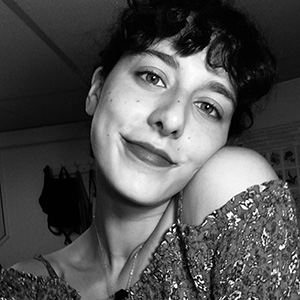 Gendy is a Bachelor of Science in Human Development and Family Studies student. She hopes to use her degree to help and show kindness to others.
"It's always needed and I'm not the only one who matters," she said. "I've received so much help from random strangers. I know what it feels like to be at an all-time low. I get to invest my time and my work in others so that someday they can go on and have a better life."
Gendy builds a semesterly financial plan to keep track of any loans, grants, and scholarships she receives and determines how much she needs to work to ensure her tuition and expenses are met.
"It was a big weight off my shoulders knowing that I'm not going to have to worry as much about paying my bills," she said. "Consequences come with not being able to fulfill that kind of obligation, so it is a really big deal to have enough money."
Gendy is extremely grateful for those who support scholarship opportunities for students like her.
"I don't really have words to express how crucial it is for me to get help like this," she said. "There would be no way for me to go on to get a higher education without someone caring to invest their money in a scholarship or grant for people like me."
Pi Delta Chi student receives national scholarship
Penn State World Campus student Dan Bershefsky is one of six students across the country to receive a $3,000 scholarship from Alpha Sigma Lambda, a national honor society that celebrates the scholarship and leadership of undergraduate adult learners. The Penn State chapter is Pi Delta Chi.
Penn State nominates two students from its Pi Delta Chi chapter for scholarship consideration each year, and Bershefsky is grateful to be selected for the 2022–23 academic year.
"This scholarship is more validation that I am doing the right thing today in staying the course to complete my degree," he said. "I thank Alpha Sigma Lambda for the scholarship and the recognition for five years of many sleepless nights to maintain a 4.0 GPA."
Bershefsky is studying in the Bachelor of Design in Digital Multimedia Design program. He has worked in the digital user experience design field for more than 20 years and hopes to use his degree to secure opportunities in UX design. He hopes to eventually complete a master's degree in the field.
Bershefsky enrolled in summer 2017, beginning his first course within days of the birth of his second child. He is employed full-time and has three children. After graduating high school, Bershefsky worked and attended community college, teaching himself HTML, JavaScript, and the Adobe Suite in his free time.
"I have had this drive to prove to my family, friends, but most of all, myself, that I can, and I will. This degree is somewhat of a badge to prove I can, especially at this most challenging point of my life," Bershefsky said.
Scholarships available through Penn State World Campus
In addition to securing scholarships from private organizations, undergraduate students are able to apply for scholarships offered through Penn State World Campus. Online learners who complete the Free Application for Federal Student Aid (FAFSA) and apply can be considered for all scholarships for which they are eligible.
Penn State World Campus offers more than 40 scholarships, which are awarded to hundreds of undergraduate students each year. Students who reside in Pennsylvania and out-of-state students receive equal consideration in the scholarship process.
For more information about available scholarships, visit the Scholarships page for current students.
If you would like to create a gift that will have a tangible impact on students like Samira Gendy and Dan Bershefsky in perpetuity, visit Give to Penn State World Campus for more information.