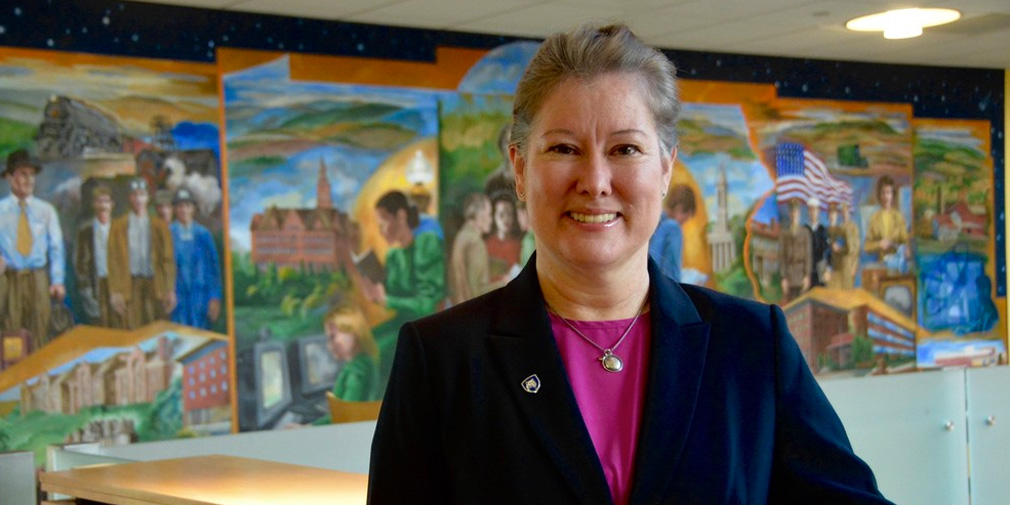 Renata Engel has been appointed as Penn State's vice provost for online education, after having served in that position in an interim capacity since 2017.
Engel brings with her decades of experience supporting innovation and growth within the Office of Online Education, having served in various faculty and leadership roles at Penn State since 1990.
"Renata's dedicated leadership and vision in so many areas — including distance learning, advocacy for adult students, and faculty development — guarantees she will be an exceptional vice provost for online education," said Nick Jones, executive vice president and provost. "Renata's sustained record of staunch commitment to impact will be instrumental to the continued success of not only our World Campus, which enables thousands of students worldwide to pursue a higher education and earn a Penn State degree, but also to our vision for flexible and affordable access to a seamless Penn State education for all learners."
The Office of Online Education administers Penn State's World Campus, which offers more than 150 online degree and certificate programs for distance learners, many of whom are adult learners, across the globe and includes support for academic advising, faculty teaching online, the development and evaluation of online curricular innovations, and advancing student affairs practices for online learners.
"It is an honor to be selected to continue to lead Penn State's online education efforts, which are vital for realizing the University's 21st-century, land-grant mission," Engel said. "During my interim appointment, we continued to build partnerships across the University and advanced retention efforts, including the launch of the Smart Track for Success program. I look forward to continuing these vital efforts to provide access to the high-quality education for which Penn State is known."
Engel also provides leadership to several university-wide initiatives that advance Penn State's mission to address access and affordability, such as co-chairing the Enhanced Education Pathways committee. The committee was established to develop initiatives to increase retention and graduation and decrease the total cost of a degree, which includes the Pathway to Success Summer Start initiative and the Student Transitional Experiences Program.
Engel began her career at Penn State in 1990 as a faculty member and holds the title of professor of engineering mechanics and engineering design. Before her interim appointment as vice provost for online education, she served as the associate vice provost for online programs and, from 2009 to 2014, as the associate dean for academic programs in the College of Engineering. She also served as executive director for the Schreyer Institute for Teaching Excellence from 2000 to 2006.
"Online education helps bring the opportunity for a Penn State education to diverse communities and adult learners in all 50 states and more than 140 countries, and I look forward to continue helping keep a Penn State degree within reach for everyone, regardless of location," Engel said.
Engel holds a bachelor's degree in engineering science from Penn State and a doctorate in engineering mechanics from the University of South Florida. She is a fellow of the American Society for Engineering Education; she served as a member of its board of directors and as the president from 2010 to 2011.
She succeeds Craig Weidemann, who previously served as both vice president for outreach and the vice provost for online education and oversaw tremendous growth of World Campus during his tenure. His positions were split into dual roles, held by Engel and vice president for outreach Tracey Huston, in recognition of the growing importance of both outreach and online education to the University's land-grant mission.