The Penn State World Campus chapter of the student organization Phi Delta Phi has been ranked No. 1 in the world for the fourth year in a row.
The legal honor society received the Phi Delta Phi International Hall of the Year award, a recognition judged by the group's dedication to promoting ethics and professionalism, as well as hosting events and personal student development.
The Penn State hall formed in 2015 and has earned international best hall of the year in 2019, 2020, 2021, and now 2022. All undergraduate majors are welcome in the honor society.
Mianna Morrison, who serves as the hall's magistrate student leader, said members can take pride in their hard work. She said they could have chosen to "take a break" after receiving the first accolade but chose to keep pushing.
"Our members have maintained their character and level of work, year after year, whether awarded or not," she said. "We have a blessed combination of good leadership and excellent membership."
Morrison described the hall as a virtual space where students can share interests and experiences. Officers plan educational events and discussions to help further develop members' interest in the legal world.
Outgoing hall magistrate Donna L. Butler said the chapter hosts a variety of activities, including legal career webinars with industry professionals, LSAT preparation classes, and charity fundraising events. Butler said these events support pre-law students in their journeys toward law school. These activities and member achievements are also a part of the judgement for hall rankings, according to Butler.
Penn State World Campus students who have completed 24 credits, have a GPA of 3.50 or higher, and are interested in pursuing a law degree are invited to join the honor society.
Pre-law graduate recognized for leadership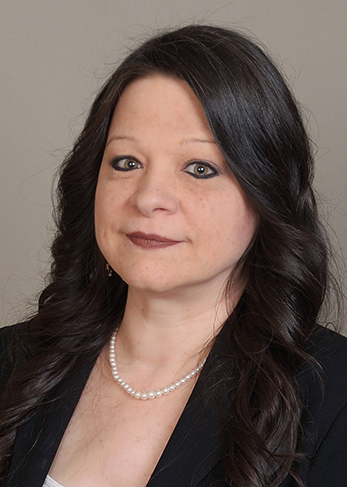 Recent Penn State World Campus graduate Donna L. Butler was recognized as Phi Delta Phi's 2022 International Pre-Law Graduate of the Year. Butler graduated in May with a bachelor's in law and society and served as a student marshal for the law and society program during her commencement ceremony.
Howard Smith, chapter adviser and Penn State associate teaching professor of sociology and criminology, expressed pride in the "incredible" work Butler and the officers completed. Smith said Butler deserves all the recognition that she has received.
"She is supremely capable, responsible, and intelligent. Her work ethic is exemplary, and she is a natural leader," he said. "I'm excited to watch where she goes and what she does."
Butler said she is honored by the accolade, and to have served as magistrate to Phi Delta Phi for the past five years. 
"I worked hard to create opportunities for pre-law students, and I am honored to be recognized for these accomplishments," she said.
To help support experiences like those offered through Phi Delta Phi and other extracurricular activities, consider giving a gift to World Campus student scholarships and funds. To learn more, visit our website.