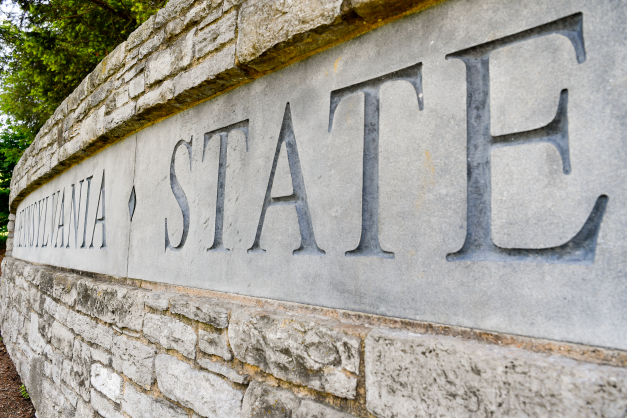 Penn State World Campus has received an award from Google Cloud for the artificial intelligence–powered virtual assistant that was developed to help the academic advising office more efficiently respond to questions from its online learners and prospective students.
Penn State World Campus implemented the virtual assistant in 2020 as a better way for its team of 50 academic advisers to serve the more than 12,000 undergraduate students. With the AI automating responses to routine questions for the advisers, the students are receiving more time for their advisers to work with them.
Dawn Coder, the senior director of Penn State World Campus Academic Advising and Student Disability Services, said the virtual assistant has been trained to formulate responses to specific situations when someone emails the office's general inbox.
The advisers can use or edit the response generated by the virtual assistant to reply personally.
The virtual assistant is accurate almost 90% of the time. On average, academic advisers save 4–5 minutes per query, and within a period of three months, the advisers have saved almost 650 minutes of staff time they have been able to redirect toward more specialized or time-intensive student needs.
"We're proud to be named a Google Cloud Customer Award winner for Education in recognition of demonstrating innovative thinking, technical excellence, and transformation," Coder said. "The addition of the user-friendly interface and AI has allowed our team to respond to a higher number of inquiries in less time, streamline our responses to current and prospective students, as well as increased team efficiency."
Coder said a goal is to continue training the virtual assistant on more situations the advisers may encounter.
The Google Cloud Customer Awards program runs annually, and the winners are selected through an independent judging process. Criteria include technical complexity, transformation and innovation in the cloud, and quantifiable metrics.
"The Google Cloud Customer Awards are an opportunity to recognize the most innovative, technically advanced, and transformative cloud deployments across industries, from around the globe, built on our platform," said Kirsten Kliphouse, president of Google Cloud for North America. "I want to congratulate Penn State World Campus on achieving this award and serving as an innovator for the industry."
The implementation of AI to help the academic advising staff is one of the ways that Penn State World Campus seeks to create a high-quality online learning experience for its undergraduate students.
Media Contact:Mike Dawsonmdawson@psu.edu