More than 1,500 Penn State World Campus students will become Penn State graduates during the University's spring commencement ceremonies on the weekend of May 5–7.
A total of 1,524 students represent the spring graduates of the Class of 2023. With this group of graduating students, the number of all-time World Campus graduates now exceeds 35,000.
Each semester, Penn State World Campus students can attend the commencement ceremony at the campus that offers their degree program.
The big picture
The spring graduates of the Penn State World Campus Class of 2023 consist of 1,524 students from 97 different programs.
Students range in age from 19 to 75 and hail from 47 states, the District of Columbia, and 22 countries. The tally includes 211 people with a military affiliation.
There are 140 graduate students who have completed their second Penn State degree, and 67 are receiving their second degree through World Campus.
Students selected to speak at celebration event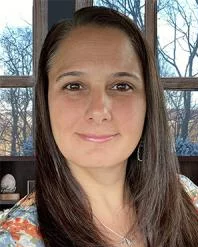 Kate Rineer is one of four Penn State World Campus celebration graduate speakers.
Rineer returned to work after being at home raising her children for more than 10 years and decided to pursue a program related to her interest in technology.
She will attend her commencement ceremony this weekend to receive her Bachelor of Science in Information Sciences and Technology, becoming the first in her family to earn a bachelor's degree.
"Graduating means setting a good example for my children and opening up new opportunities for myself," she said. "I'm a firm believer in leading by example, so I want my children to see that they can change their direction at any point in their lives by setting a goal, figuring out a path, and working hard toward something that matters to them."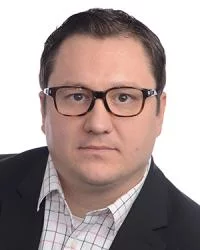 Joe Austin will celebrate the completion of his Master's in Strategic Management and Executive Leadership. Austin wanted to attend graduate school directly after completing his undergraduate studies, but life took him in a different direction. Earning a master's degree is a goal he's held onto for nearly 20 years and will finally celebrate this weekend.
He enrolled at Penn State World Campus when the pandemic hit, as Penn State and Comcast partnered to offer a program.
"The timing was perfect because I wasn't traveling and my employer was supportive of my decision to enroll in the program," he said.
Austin and his family members will travel from Colorado to Happy Valley to celebrate the end of his academic journey.
His graduation day plans include walking across the stage at his commencement ceremony, speaking to his World Campus classmates, visiting the Berkey Creamery, and taking a photo at the Nittany Lion Shrine. Austin initially did not plan to attend, but his wife encouraged him to go.
"Her encouragement convinced me to go, and now I can't imagine not attending," Austin said.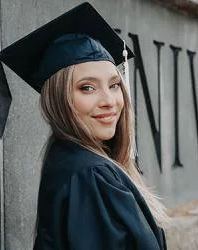 Brianna DiMaio is a first-generation college student celebrating her Bachelor of Arts in Digital Journalism and Media. She is looking forward to crossing the stage and sharing her success with her family.
"I want to show my younger brothers that anything is possible if you just keep working hard and don't give up," she said.
DiMaio said college was rarely discussed in her home and her family struggled to afford basic necessities, much less college tuition.
"However, my attendance at my graduation ceremony is proof that persistence pays off and good things do come to those who wait, even if I had to overcome what seemed like insurmountable obstacles to be where I am today," she said.
DiMaio hopes to work in the entertainment industry as a digital journalist or public relations professional.
"The most common misconception about journalism is that it is a dying industry, yet it is just an evolving one," DiMaio said.
Nick Brown will travel from Texas to attend his commencement ceremony. Brown earned his Bachelor of Science in Business.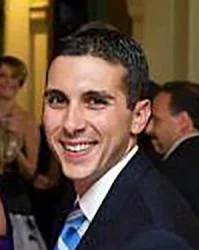 He needed the flexibility of Penn State World Campus, as he moved across the country 13 times, changed schools three times, and changed majors twice.
"I needed a school that lent the flexibility of my relocations, my travel schedule for work, but was also challenging and offered a path for further educational opportunities," he said.
Family from California and Connecticut will meet Brown and his fiancé in State College to watch him walk across the stage at graduation, a moment he described as fleeting, but also soothing and rewarding.
"Attending graduation is an indication of accomplishment, years of perseverance, and sign of sheer will and grit," Brown said.
Students selected to be marshals at commencement ceremonies
Five Penn State World Campus students have received the honor of being a marshal during the graduation ceremonies. Academic units at Penn State, such as a college or department, select the student with the highest grade-point average to serve as the marshal who leads all graduates into the commencement ceremony.
Jianan Ye, of Albuquerque, New Mexico, is the student marshal of the Bachelor of Science in Integrated Social Sciences from the College of the Liberal Arts. Ye received a Student Engagement Network Grant to fund research and worked as a research assistant and lab manager for the Online Students of Psychology Lab. After graduation, Ye plans to attend the University of Oxford in the United Kingdom to pursue a master's degree in sociology.
Elena Ferro, of Atlanta, Georgia, is the student marshal of the Bachelor of Arts in Law and Society program offered by the College of the Liberal Arts. Ferro was involved in online learning assistance student groups and was named to the college's Dean's List for multiple semesters. After graduation, she plans to take a semester off to care for her three children before studying for the Law School Admission Test (LSAT) and applying to law school.
Trina Ethier, of Brighton, Tennessee, has been selected as the marshal for the Bachelor of Science in Organizational and Professional Communication by the College of the Liberal Arts. She currently works as a travel manager for the U.S. Navy Logistics Command. After graduation, Ethier plans to continue working at the U.S. Navy Logistics Command for four more years, after which she will explore the possibility of becoming a certified yoga and meditation instructor.
Jenny Brunson, of Oak Ridge, North Carolina, has been selected as the marshal for the Bachelor of Arts in Organizational and Professional Communication by the College of the Liberal Arts. Brunson is an emergency operations center manager for an influx care facility for unaccompanied children in the process of sponsor reunification. She was involved in Penn State's Online Leadership Development Institute (OLDI) and awarded the Military Outstanding Volunteer Service Medal from the United States Navy for her 22 years of volunteer service. After graduation, Brunson plans to attend graduate school next year to pursue a master's degree in human resources and employment relations.
Mallori Bingaman, of Halifax, Pennsylvania, has been selected to be the student marshal for the John and Willie Leone Family Department of Energy and Mineral Engineering in the College of Earth and Mineral Sciences. Bingaman will graduate with a Bachelor of Science in Energy and Sustainability Policy. Bingaman said she has always been passionate about the environment and chose this degree program to learn about climate change and make a difference. She participated in the Local Climate Action Program, which assists local governments that want to reduce greenhouse gas emissions and address climate change. She partnered with Uwchlan Township in Chester County, Pennsylvania, to complete a greenhouse inventory in the fall of 2022 and a climate action plan in the spring semester.
First graduates
The Master of Taxation degree program opened in the fall semester of 2021, and it will see its first graduates complete the program this semester. There are three graduates.
The new graduate taxation program is being offered exclusively online in collaboration with the internationally ranked, AACSB–accredited Penn State Smeal College of Business.
Students learned about developing tax planning strategies to lower their clients' tax burden and increase profit, how the IRS interprets and applies tax law, conducting research, and analyzing laws to make recommendations.
25 years of offering online education
Congratulations to the 1,524 students who are graduating this semester, and safe travels to those who are coming to Penn State with their families and friends to attend commencement.
This year marks the 25th anniversary since the beginning of Penn State World Campus; courses in turfgrass management were first offered online in January 1998.
Since then, the offerings have expanded to become a comprehensive portfolio of more than 175 online undergraduate and graduate degree and certificate programs.
Learn more about the degree and certificate programs offered online through Penn State World Campus.
Media Contact:
Mike Dawson
mdawson@psu.edu