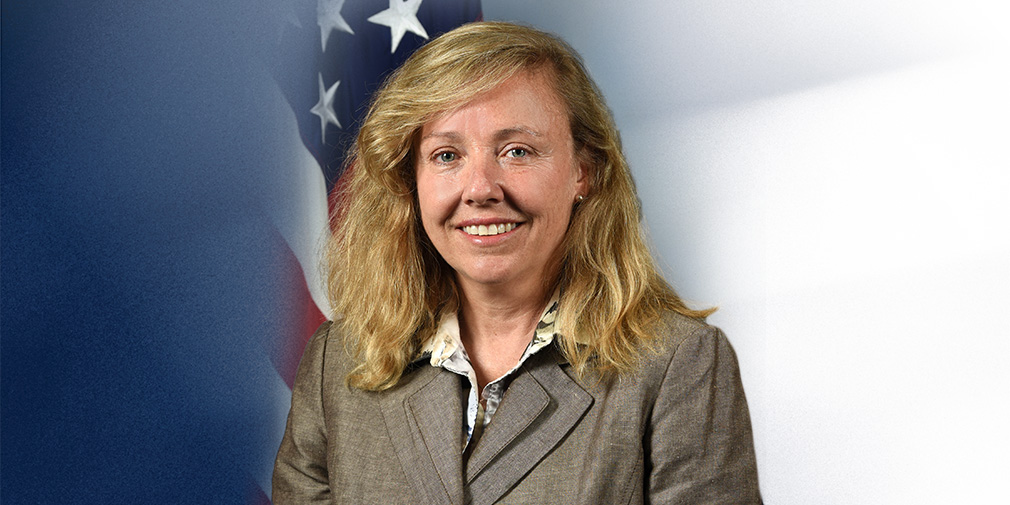 Retired U.S. Navy Rear Admiral and American Airlines captain Linda Wackerman earned her Master of Professional Studies in Homeland Security from the Penn State Harrisburg School of Public Affairs through Penn State World Campus in 2016 but has spent more than 30 years in a career of service to protecting the United States. She earned her bachelor's in aerospace science from Metropolitan State College in Denver, was designated a naval aviator in 1987, and has more than 30 years of experience in the U.S. Navy, in both active-duty and reserve capacities.
"While serving as the first commander of the Navy Emergency Preparedness Liaison Officer Program (NEPLO) in all 50 states and territories while advising senior leaders of the U. S. Navy, sister services, Combatant Commands (COCOMS), Joint Chiefs of Staff, and in the Office of the Secretary of Defense (OSD) in matters of Defense Support of Civil Authorities (DSCA), and as a pilot for American Airlines, we provided information to the U.S. Department of Homeland Security about where we saw vulnerabilities in our transportation security system that could create a place for terrorists to strike and accomplish their mission," Wackerman said. "The Penn State program was very useful and practical in my everyday life for both the U.S. Navy and airlines. It provided me with a solid foundation of policy, principles, and practicality. It also allowed me the opportunity to continue working while learning and growing as a leader."
Each year the Penn State World Campus Outstanding Alumni Awards recognize the success of alumni as leaders in their field and the impact they have on society and their profession. This year, Wackerman is the recipient of the Penn State World Campus Outstanding Graduate Alumni Award.
Renata Engel, vice provost for online education at Penn State, said Wackerman is the exemplar of leadership for other Penn State World Campus students.
"Linda's stellar accomplishments and long-serving service to our nation in the U.S. Navy rising to rank of rear admiral, along with her career as an international pilot with American Airlines, give us great pride," Engel said. "Noteworthy is her commitment to helping others to see pathways and their own potential for success."
Wackerman continues to advise the U.S. Navy and the NEPLO as a senior mentor and is the Navy representative on the Reserve Forces Policy Board for the Secretary of Defense in Washington, D.C.