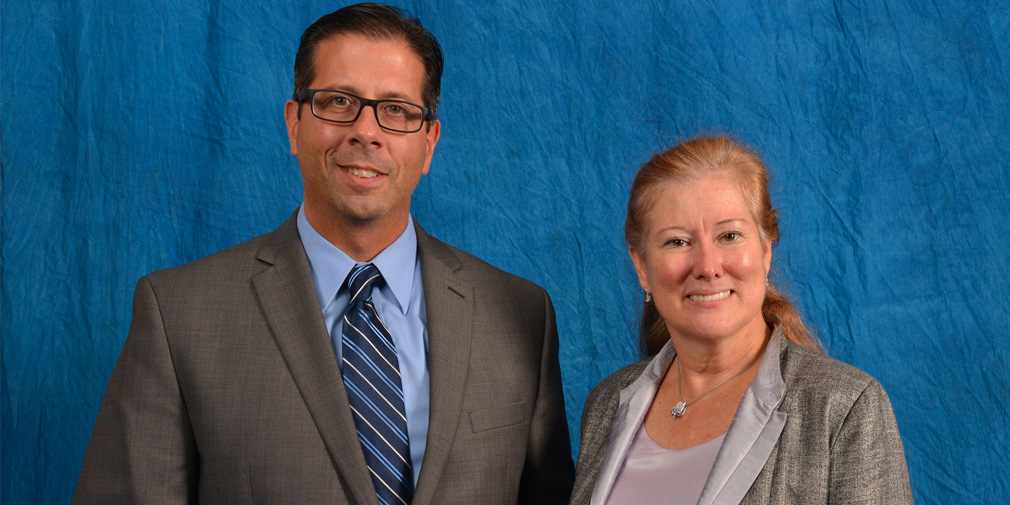 Dr. Michael Bach, from Tunkhannock, Pennsylvania, is the recipient of the Outstanding Penn State World Campus Undergraduate Alumnus Award. The award was presented to Bach at the Penn State Outreach and Online Education Appreciation Dinner on Oct. 11, 2018, at the Nittany Lion Inn on the Penn State University Park campus.
Bach specializes in hospice care and is a registered nurse. He earned his Associate Degree in Nursing from Penn State Scranton and his Bachelor of Science in Nursing from Penn State World Campus. He went on to earn his Ph.D. from Binghamton University. Bach is a Tunno Family Scholarship recipient at Penn State, and he received the Fellowship in Diversity from the Clark Family Foundation at Binghamton.
"After earning my ADN, I began working in the intensive care unit and didn't have time to go to traditional classes to complete my BSN," Bach said. "I already knew Penn State offered a top-ranked education, so the decision to put my trust in the online program was easy. The online program was open to me 24/7. So, when I was available, my class was available."
While enrolled in classes online, Bach was hospitalized with a bone infection — an experience that would help shape his career.
"My advisors helped me to see that, although I was laid up from work, I could still meet my class objectives. In reality, I only missed a week and a half of classes and my instructors understood and worked with me to meet my goals. I never missed an assignment and graduated on time."
Bach said that through this experience, he found a love for teaching and sharing his excitement for nursing. He has educated other nurses in New York, Florida, and Pennsylvania. He also completed a post-doctoral fellowship, which took him to the Centers for Disease Control and Prevention and the National Institute for Occupational Safety and Health in Pittsburgh.
"Through all of these opportunities, I have found that I am a lifelong learner and truly appreciate education and how it can change a life."
To learn more, visit Penn State Outreach and Online Education.