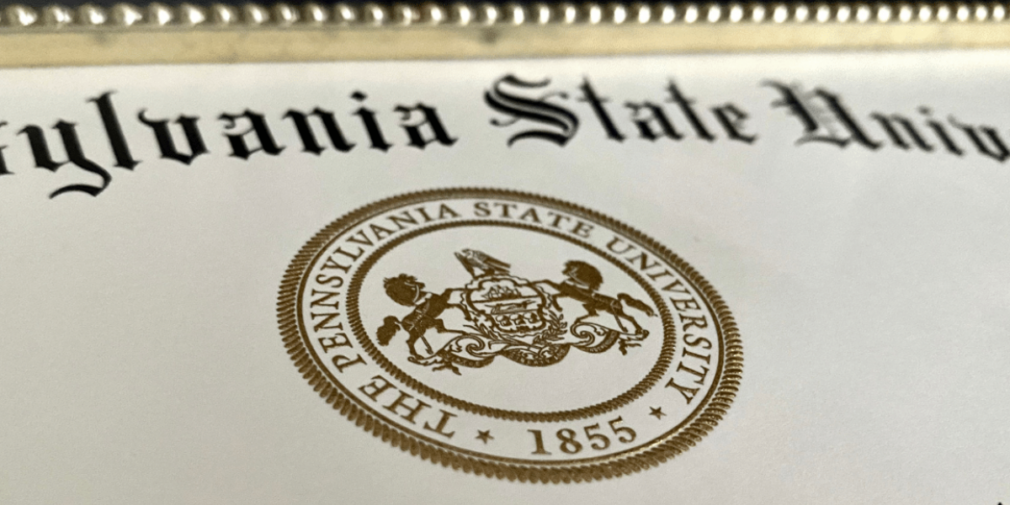 The College of Education soon will offer aspiring educational leaders the opportunity to expand their career opportunities by pursuing a Doctor of Education (D.Ed.) degree online through Penn State World Campus.
"The new online D.Ed. provides the opportunity for practitioners to advance their knowledge to apply research to solve problems facing educators, counselors, and organizational leaders," said Greg Kelly, senior associate dean for research and distinguished professor of education (science education).
According to Rayne Sperling, associate dean for Undergraduate and Graduate Studies and professor of education (educational psychology), the College of Education has had plans to offer an online D.Ed. program "for some time" and hopes to be able to admit students starting in fall 2022.
"Some students have started to think about the program. Many of them have done a master's with (the college), and they're excited about the opportunity to continue their education with us," she said. "We also know there are professionals around the commonwealth and the country that would like to have a D.Ed. from Penn State that they can access at a distance."
Kelly said that around the same time that students in the College of Education's online M.Ed. programs were expressing interest in continuing their education at Penn State, the college was having conversations with colleagues at World Campus about putting together an online doctorate program.
"The college faculty and leadership team also were interested in offering a doctorate to expand our portfolio and serve students in key areas," Kelly said.
"Together with our faculty and college leaders, we developed the program and shared with colleagues in professional fields for comments and refinement."
Sperling said the program will draw across disciplines and students can pick their area of emphasis, such as special education, higher education, or educational leadership. In addition, students will engage in a capstone project that is specific to their discipline.
"The degree is organized to build competency in research and allow for flexibility in the application of educational theory and methods to address topics relevant to students' workplace contexts," said Kelly.
Unlike a Ph.D., which is designed to prepare graduates for research and teaching roles, a D.Ed. is a professional degree designed for people who want to take leadership roles in various ways. This practical focus makes the D.Ed. program easily adaptable to the World Campus model, Sperling said, as the knowledge gained in classes can be directly applied by working professionals who want to implement change within their organizations.
While some people may use the D.Ed. to advance their careers with their current employers, she added, others could opt to expand their opportunities in other areas such as the private sector and government agencies.
Because Master of Education degrees are typically focused on a single discipline such as math education or special education, Sperling said, the multidisciplinary D.Ed. would broaden that knowledge base and open potential career-path changes.
"We will be having our tenure-line faculty, world-class researchers, involved with this degree," said Sperling. "That makes it different than some other (similar programs) that are out there."
The World Campus D.Ed. program not only will allow the students to expand their professional opportunities, according to Kelly, but will enrich the intellectual environment of the College of Education.
"The college benefits through the new avenues to improve education, counseling, and leadership through connections we will be making with scholars enrolled in the program," he said.