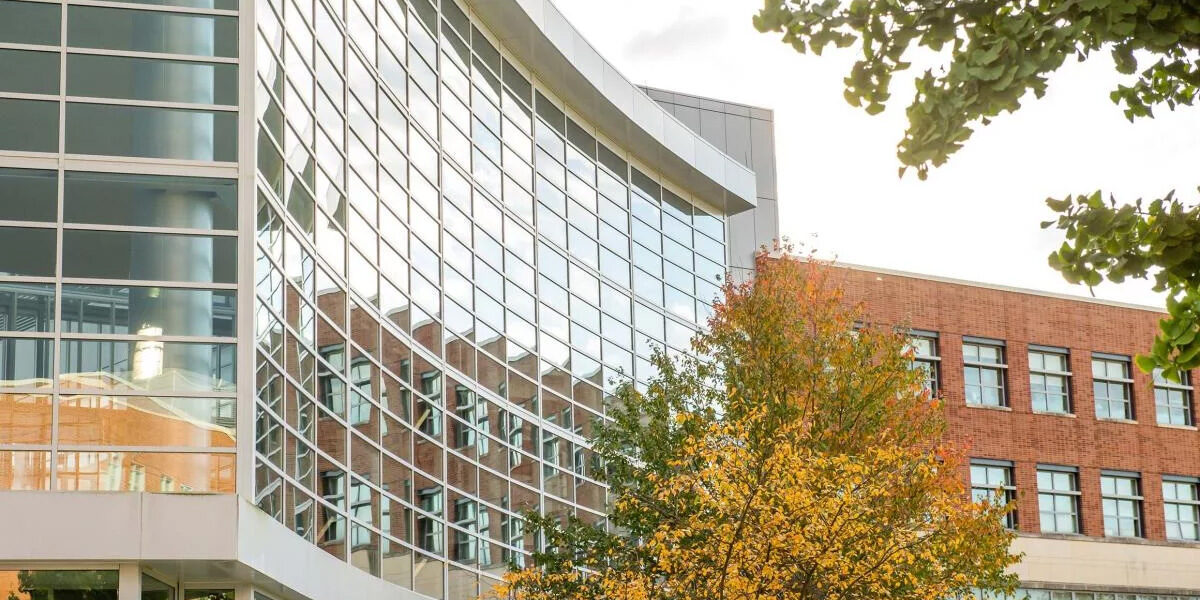 Abby Culora was nearing the end of her Air Force commitment as an Air Battle Manager and had to decide if she wanted to continue her service or explore a career outside of the military.
Culora decided to pursue a Master of Business Administration, applying to Penn State World Campus but missing the deadline for the fall semester intake. While she had opportunities at other universities, Culora decided to wait for the next semester after she heard about the benefits and opportunities available to military students.
"I just got a really good feeling," Culora said.
She recalled feeling nervous on the first day of the program's in-person residency. But a simple gesture of recognition through a moment of applause for military members to stand and be honored stuck with Culora. It went a long way in easing her nerves.
"Everybody was welcoming and wanted me there," she said.
Today, Culora is a supply chain professional, joining the more than 1,600 students who have completed their MBA online from Penn State since the program opened in 2002. This year marks the 20th anniversary, and students reflected on how the program has helped them achieve their professional goals.
What is the Penn State Online MBA?
The Penn State Online MBA is a 48-credit degree program in which students can learn how to strategically manage high-performance teams and solve real-world business challenges. The program is designed to be tailored to each individual's interests and needs through 27 concentrations, such as traditional business topics like management, business analytics, accounting, and finance, or specialties like public administration, homeland security, and more.
The internationally ranked and AACSB–accredited Penn State Smeal College of Business leads the online Master of Business Administration, and students can learn from the expert Penn State business faculty from the Smeal College of Business, Penn State Behrend Black School of Business, Penn State Great Valley School of Graduate Professional Studies, and Penn State Harrisburg School of Business Administration.
Students complete 39 core credits and nine credits of a selected concentration, as well as a virtual or in-person three-day residency at the start of their program.
Vice Provost for Online Education Renata Engel said the degree is an important part of the World Campus portfolio.
"The MBA has been a crucial part of our online degree offerings for two decades. We are grateful that we have been able to meet the needs of students who pursue that education online," Engel said. "Graduate business education is very different today compared to what it was 20 years ago, and our Penn State faculty are dedicated to ensuring the program is relevant for our learners — both in the content and the manner in which they engage students."
From military to MBA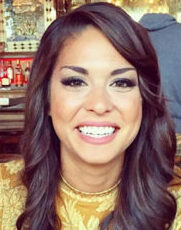 Culora began courses in January 2018, selecting a concentration in corporate innovation and leadership. She was nervous about entering the MBA program without an advanced business background, as she majored in criminal justice as an undergraduate. But what Culora found at the introductory residency was a group of people from all ages and walks of life.
"It was really overwhelming until I got there and then realized that everybody was so diverse and came from different backgrounds and had a lot to contribute," she said.
Culora was concerned about "fitting in" while transitioning out of the military. She said the transition can be overwhelming. Most of her coworkers and friends were military members, so she questioned her ability to relate to her MBA peers. She is grateful for Penn State, as well as her husband and other veterans who gave her advice throughout the process.
Culora praised the MBA program's flexibility and the support of her peers, professors, and program administrators. During her course work, a hurricane hit her home and she had a baby and experienced the death of her father. Throughout it all, Culora said, she received support from all levels of the program.
Culora said her leadership courses showed her that she already had the skills needed to succeed — she just needed a change of her perspective of herself.
"It made it click — these things are related, this is a valuable experience that I can turn into a business career," she said. "Whatever skills I had, the MBA grew upon those and then gave me the skills I didn't have."
Making a late-career change
Stephen Pellman had earned a promotion at work and decided he needed a more formal background through an MBA on concepts he would otherwise have to learn on his own. He decided to apply to the Penn State Online MBA while continuing his job as director of operations.
Pellman began his course work in 2017 with a project management concentration, later switching to finance.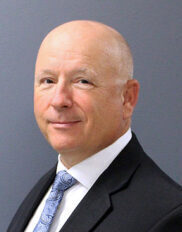 Pellman said the on-site residency was especially helpful, and he is still connected with groupmates today. Pellman's peers hailed from Mexico, Brazil, Europe, and Russia, which created a "global experience which is really only possible under that model."
"The efficiency of being able to do the program remotely was hugely impactful because of not having to travel to and from classroom sessions," Pellman explained.
Pellman had attended an MBA program decades ago but said the in-person format had no online components, which led to lost time through traveling and work commitments. With the design of the Penn State Online MBA, Pellman found the course work more approachable and success more attainable.
"I think this is the model of the future because, especially for business, you can't just pick up and go back to school," he said.
Pellman compared working during his MBA course work to an ongoing opportunity to apply what he was learning in real time.
"It's almost like being on an internship or a co-op the entire time you're going to school," Pellman said. "And that experience is hugely valuable."
Pellman said the experience taught him to continuously evaluate his own leadership for his team of 80 people, as well as view other leadership styles differently.
Pellman changed jobs during the program to become a chief operating officer before graduating in 2020.
Keeping the program up-to-date
The Penn State Online MBA is constantly changing to give students the best experience and prepare them for the professional world. Course content changes to include real-world scenarios from the current business landscape, offering an interactive experience.
Officials also utilize a team of instructional designers, faculty, and teaching support specialists who review course analytics to see how students learn and behave. Faculty members can then adjust courses to best suit the needs of the online learners.
To further program accessibility, officials announced a change in the test score requirement and are no longer requiring the GRE or GMAT exam for program applications. The removal furthers the program's accessibility to all learners and is supported by data that shows standardized test results do not have a strong correlation with a student's academic success.
Creating opportunities for growth
Claire Leonard sought a way to advance her career and create new growth opportunities. Leonard began her Penn State Online MBA journey in January 2020, choosing the University because of her experience as an external recruiter with the Penn State family.
"Penn State was hands down the most friendly, easiest to work with. I figured if that's the respect they show to people visiting their campus, what kind of respect do they show to their students," Leonard said. "I thought this could be a good place for me, and that's why I decided to apply."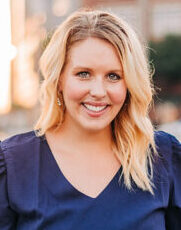 Leonard kicked off her MBA with what would be the last in-person residency for two years due to the developing COVID-19 pandemic. She said the time spent with her peers developing bonds was extremely helpful for virtually working with one another.
The course work provided normalcy during an uncertain time. While the rest of the world pivoted online, Leonard said, there were no breaks in her MBA experience.
"The benefit of an online class is that it was already set up this way," she said.
One of the first courses the students take is focused on leadership and teamwork. Leonard said this was immediately applicable. During spring 2020, Leonard managed a team of about 40 people who had never worked remotely.
"It was very cool to see how I could implement those things in my real learning every day," she said of helping her team transition to remote work while maintaining business needs.
After completing the program with a concentration in strategic leadership in May 2022, Leonard said she sees things in a new light. Leonard feels more compassionate and can focus on strategy and big-picture work in the supply chain industry, a skill she wanted to develop.
"I feel more rounded, I feel more complete," Leonard said. "And I feel more passion toward my work because I'm able to apply so many new things that I've learned."
Program Managing Director Stacey Dorang Peeler said the Online MBA has been a vital offering for many years at Penn State.
"Building on a solid foundation from the previous iteration of the program, the re-launched version, which debuted in the fall of 2017 under the leadership of the Smeal College of Business, offers Online MBA students unprecedented flexibility and customization, both of which are absolutely critical to attract a diverse audience of high-caliber working professionals," she said.
Brian Cameron, associate dean of the Office of Professional Graduate Programs and Executive Education in the Smeal College of Business, praised the continued student success through the program.
"The Penn State Online MBA is one of the most innovative programs in the country. We are proud to offer a rigorous academic experience that presents students the opportunities to explore business management topics and develop the skills to advance in a variety of industries," Cameron said. "Our program team is continually exploring ways to innovate as part of our commitment to continuous improvement.
"We are excited to continue the tradition of offering an MBA online at Penn State."
Learn more about the online Master of Business Administration program offered through Penn State World Campus.