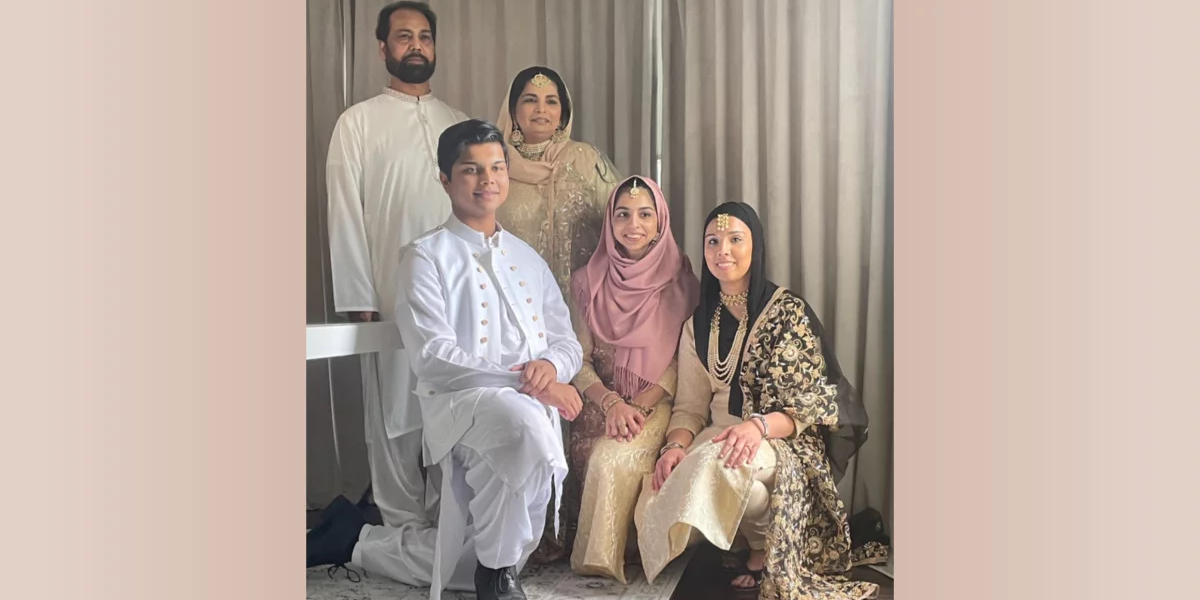 MIDDLETOWN, Pa. — As the middle child of first-generation Pakistani immigrants, Shermeen Asif Muhammad has faced many trials and tribulations. But with her trust in Allah and the devotion of her parents, Muhammad has never shied away from pursuing her goals, especially now on her newest journey to becoming a nurse practitioner through the Ross and Carol Nese College of Nursing.
In the spring of 1994, her parents, Asif Muhammad and Hasnaina Asif Muhammad, were married in Pakistan. After enduring a lengthy process rife with setbacks, the pair successfully obtained their American visas and moved to the United States. With an uncertain future and few resources, the pair worked days and nights for more than 25 years, giving up their own aspirations so they could provide their three children, Tahreem, Shermeen, and Armaan, the life they once wished for themselves — a stable, reputable career in health care.
"My parents worked nonstop at different stores and restaurants, sometimes working two jobs at once. My mom would work in the morning and my dad would go at night. They would barely even see each other because my sister and I were very young, and someone had to take care of us. It was a very rough beginning," said Muhammad.
While Muhammad's parents struggled, they also inspired their children by instilling in them the drive to become future nurse practitioners. Seeming impossible to Muhammad initially, she, along with her elder sister Tahreem, was accepted into Penn State Nursing's graduate program. Tahreem is currently pursuing her master's at Penn State Hershey with plans to work toward her doctorate, while Shermeen is pursuing her Doctor of Nursing Practice – Nurse Practitioner online through Penn State World Campus.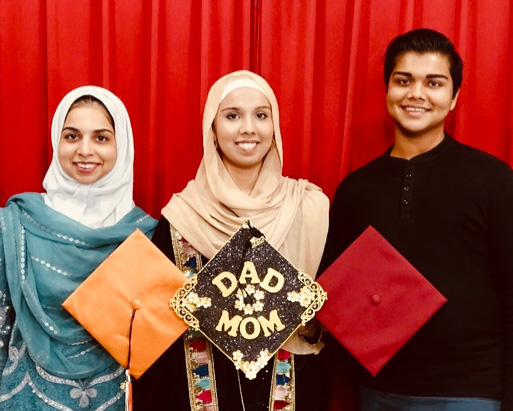 The family was confident with the college's DNP program, which is one of world-renowned recognition with academic excellence being administered by expert faculty. Soon after beginning the program, it was clear to both Muhammad and her parents that the Penn State Nursing faculty and staff are dedicated to providing students with individualized mentorship and guidance, as well as proving the program would prepare Muhammad and her sister to become successful health care professionals.
"My family and I have always known Penn State to be a very well-respected university. And now as a student, I know the college's faculty and staff to be very patient, very welcoming, and down-to-earth. At the same time, they are honest. They told me that it will be hard, but at every turn, they have been there to help and support me," Muhammad said. "Once I was accepted into Penn State and the DNP program, I really proved to myself that I can do anything."
Building upon her parent's dreams for their children, and because of the hands-on clinical experience at Penn State, Muhammad plans to become a nurse educator. Like her parents, she wants to inspire the next generation of nurses, ensuring they are equipped with an understanding and appreciation for the emotional aspect of nursing.
"Many people thought we wouldn't ever even graduate high school because of our background and financial hardship," Muhammad said. "However, life will present itself in peaks and valleys, and those who are determined to achieve their goals and understand where their support comes from will be successful."
Learn more about the Doctor of Nursing Practice – Nurse Practitioner offered online through Penn State World Campus.
Media Contact:
Mike Dawson
mdawson@psu.edu