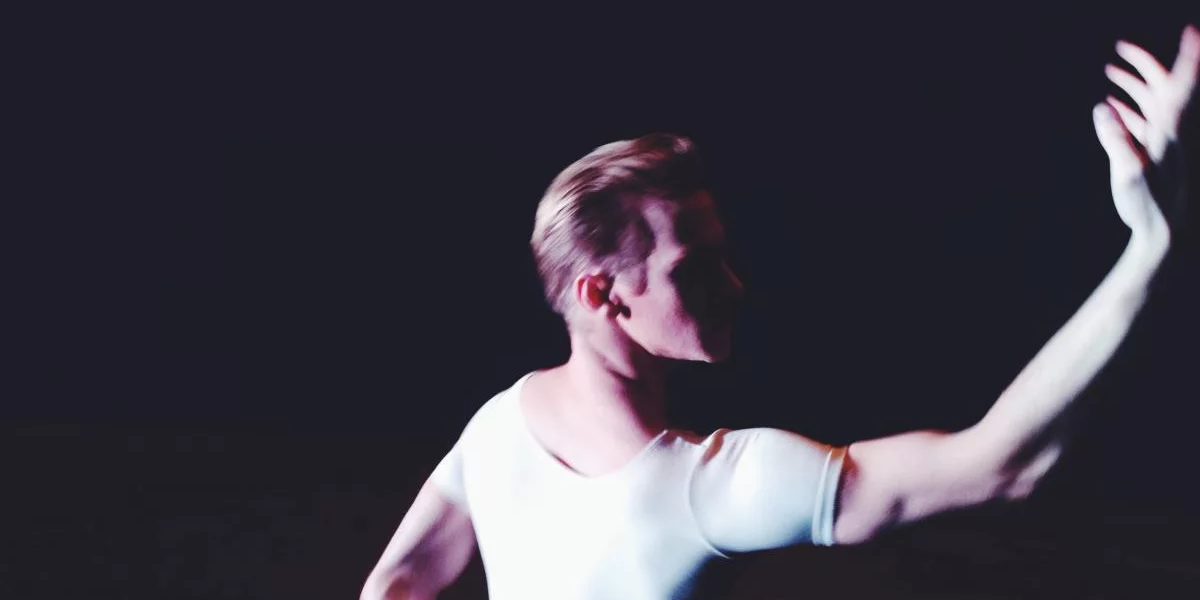 When the COVID-19 pandemic put his life as a professional ballet dancer on hold, Penn State World Campus student Lars Nelson decided it was an opportunity to make progress toward his academic
"I know I can't dance forever," said Nelson, who has been with the New York City Ballet since 2010. "COVID gave me the ability to have that pulled-back view and say, 'Look at the rest of your life.'"  
Nelson, who is 30, returned to the stage in September, when the New York City Ballet opened its 2021–2022 season after an 18-month hiatus.  
Before the pandemic, Nelson said, he thought he wanted to stay in the ballet world for the rest of his life. He had taken a few courses through Penn State World Campus but had largely put academics on hold. After the ballet company shut down in March 2020, "I realized, I need to kick it into high gear with school," he said.  
Arts are usually one of the first things to suffer during a financial crisis or slowdown, and "I don't really want to do that hustle the rest of my life," Nelson said. "I need to finish my degree and then there are so many options after that."  
Nelson is working toward a Bachelor of Science in Business with a focus on supply chain management. While the ballet company was shut down, he enrolled in college full-time — taking five courses each semester in both fall and spring and another three in the summer, completing as many credits as he could while he had the extra time.  
Since rehearsals and performances resumed in August, Nelson is taking two courses at a time. He hopes to graduate in the fall of 2023.  
It can be challenging to fit course work in, he said, and to find time to schedule group projects and meetings. The ballet company's day off is Monday, so he tries to use that day to work ahead for the week. In addition, the dancers have about two hours off each day after daily rehearsals and before performances — "time maybe to write a discussion board post or do a little reading," he said. 
"Staying ahead and really plugging away at it whenever time allows makes it manageable," he said.  
Nelson's wife is also a dancer and Broadway performer. During the pandemic, the couple set up a home studio with a barre made from PVC pipe so they could practice and stay in shape. Nelson would attend virtual dance classes and work out each morning, then spend the rest of the day doing course work on the computer.  
"That was kind of my sanity," Nelson said of his practicing. "I knew I just needed to do it every day."  
Many people turn to higher education in times of uncertainty. You can help them overcome financial obstacles with a gift to Penn State World Campus student scholarships. To learn more, visit our website.
Photo credits:
Top photo, Devin Alberda

Embedded photo, Paul Kolnik
Media Contact:Mike Dawsonmdawson@psu.edu