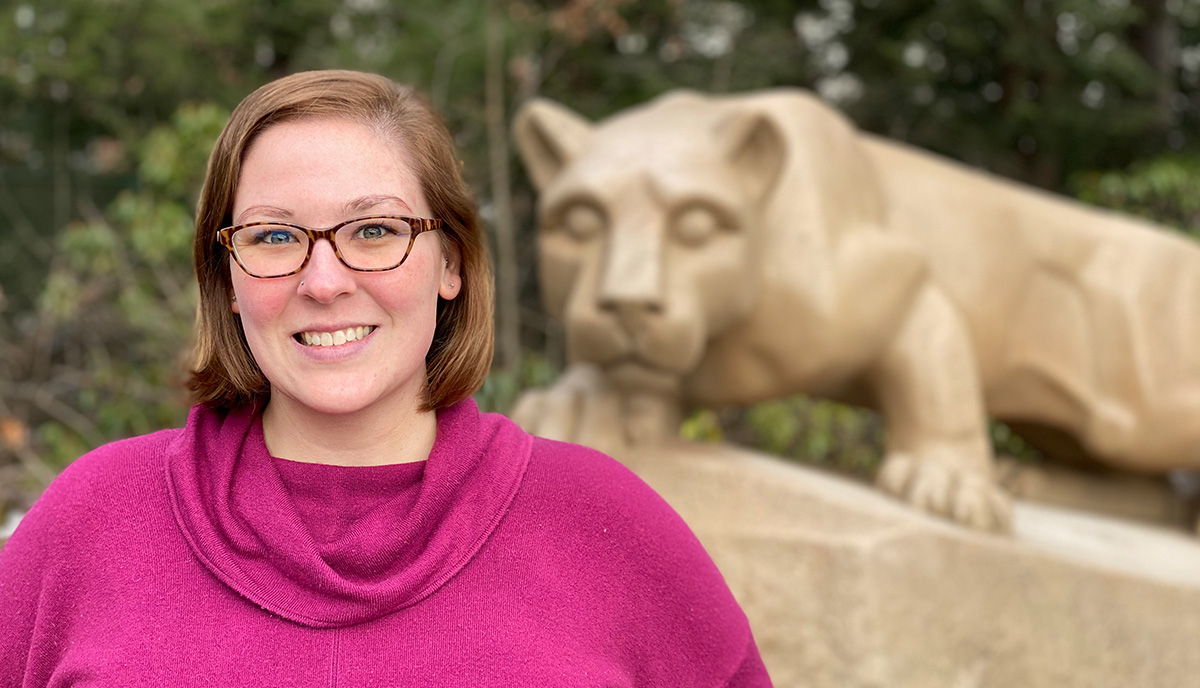 Amber Redmond is no stranger to Penn State. For the past six years, she has worked as an admissions counselor for Penn State World Campus and as a development assistant in the Office of Gift Planning within the Division of Development and Alumni Relations for Penn State. Redmond is now stepping into a new role as the director of alumni relations for Penn State World Campus, a role for which she feels uniquely positioned to contribute.
"As an admissions counselor, I worked with Penn State World Campus alumni and students to coordinate the Alumni Ambassador Program, which provides an opportunity for them to share their experiences with prospective students," Redmond said. "I consider myself a lifelong learner, and when the director position presented itself, I felt like it was a great next step. And I really like working with World Campus."
As a development assistant, Redmond had many opportunities to collaborate with individuals from other units across the University as they worked with alumni and donors.
"My favorite part of the job was hearing the 'why' behind those gifts because I could always relate to the donors' passion for Penn State."
Redmond is a two-time Penn State alumna. She earned her master's in public administration through Penn State World Campus. She earned a Bachelor of Science in Management through the Smeal College of Business, with a minor in labor studies and employment relations. She said her own experience as a student combined with perspective gained during her career at Penn State will enable her to hit the ground running on a path that is already familiar.
"The challenges associated with this position really excite me, which I know sounds a bit odd. There are some unique hurdles that will require strategic planning, as our alumni are from all over the world, but this is a trend that I only see increasing as learning online becomes more prevalent."
Redmond said her vision for taking the program forward is still a work in progress.
"I want to spend my first few months gathering information to gain a better understanding of what's been attempted before, what ideas can be incorporated, and then share those with our alumni."
Spencer Lewis, director of development and alumni relations for Penn State Outreach and Online Education, said Redmond's professional experience gives her unique insight into her new role.
"Amber has spent a significant amount of time working with Penn State World Campus students, alumni, and donors. She has built strong relationships within World Campus, and her firsthand understanding of the journey from prospective student to learner to alumna or alumnus is an asset."