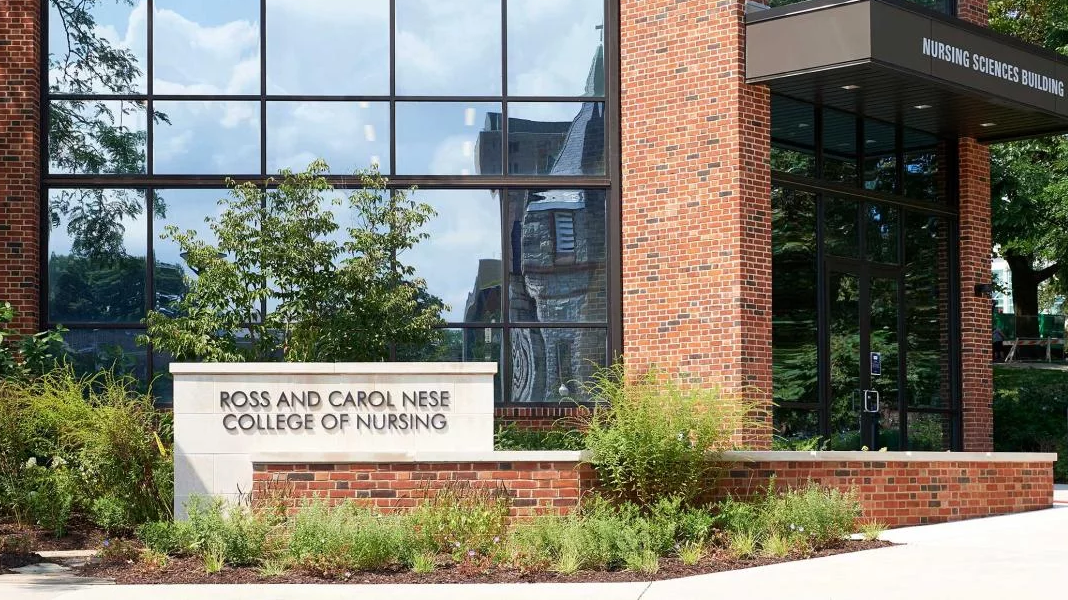 The Penn State Ross and Carol Nese College of Nursing has been named a Center of Excellence (COE) by the National League for Nursing (NLN).
The college achieved this recognition for "creating environments that promote the pedagogical expertise of faculty," according to the league, exemplifying the college's investment in its nurse educators and their professional growth. Penn State College of Nursing is the only school in Pennsylvania to hold a designation in this category.
"Our educators are key to preparing the next generation of nursing leaders," said Laurie Badzek, dean of the college. "We are honored to receive such prestigious recognition, and we are proud to support our faculty and their development."
Through its partnership with the Nese College of Nursing, Penn State World Campus offers a wide portfolio of nursing degree and certificate programs online.
At the undergraduate level is the Bachelor of Science in Nursing that is for licensed Registered Nurses who would like to complete a BSN. The graduate programs consist of a Master of Science in Nursing and two doctoral degrees, a Doctor of Nursing Practice – Nurse Practitioner for licensed nurses in Pennsylvania and a Doctor of Nursing Practice – Leadership that is designed for bachelor's- or master's-prepared nurses anywhere in the country who wish to develop their expertise.
Beverly Malone, NLN president and CEO, said, "NLN Centers of Excellence help raise the bar for all nursing programs by role-modeling visionary leadership and environments of inclusive excellence that nurture the next generation of a strong and diverse nursing workforce to advance the health of the nation and the global community."
Becoming a Center of Excellence is a voluntary process. Programs are required to be accredited, and the NLN peer-review process aims to distinguish and recognize organizations that excel in sustaining excellence while pursuing their individual missions. The National League of Nursing began awarding COE designations in 2004, and currently, there are fewer than 100 nursing schools that have earned this recognition.
The criteria used to define excellence in the category of "creating environments that promote the pedagogical expertise in faculty" include promoting excellence in teaching; advising and curriculum development; promoting innovation; and creating a preferred future for the profession while also supporting faculty development in building experiential learning opportunities and actively engaging in their communities.
"Our unique structure, delivering our accredited curriculum at 12 Penn State campus locations, plus World Campus, means nearly 3,000 students enrolled in our college are being educated by world-class faculty," said Badzek. "Penn State Nursing is true to its mission, and students in our program can be assured they are learning from the best."
The Ross and Carol Nese College of Nursing embodies the University's One Penn State 2025 mission by partnering with campuses across Pennsylvania to deliver its curriculum. Regardless of location, every student enrolled in nursing receives the same education. This model enables the University to support the nursing profession throughout the state, especially in rural areas, by preparing nurse leaders to deliver quality care everywhere.
Also being inducted with Penn State for the 2022–26 term are 15 other exceptional programs in higher education and teaching hospitals and clinics. The inductees will be formally recognized and honored during the 2022 NLN Education Summit in September.
Learn more about the nursing degrees offered online by the Nese College of Nursing through Penn State World Campus.