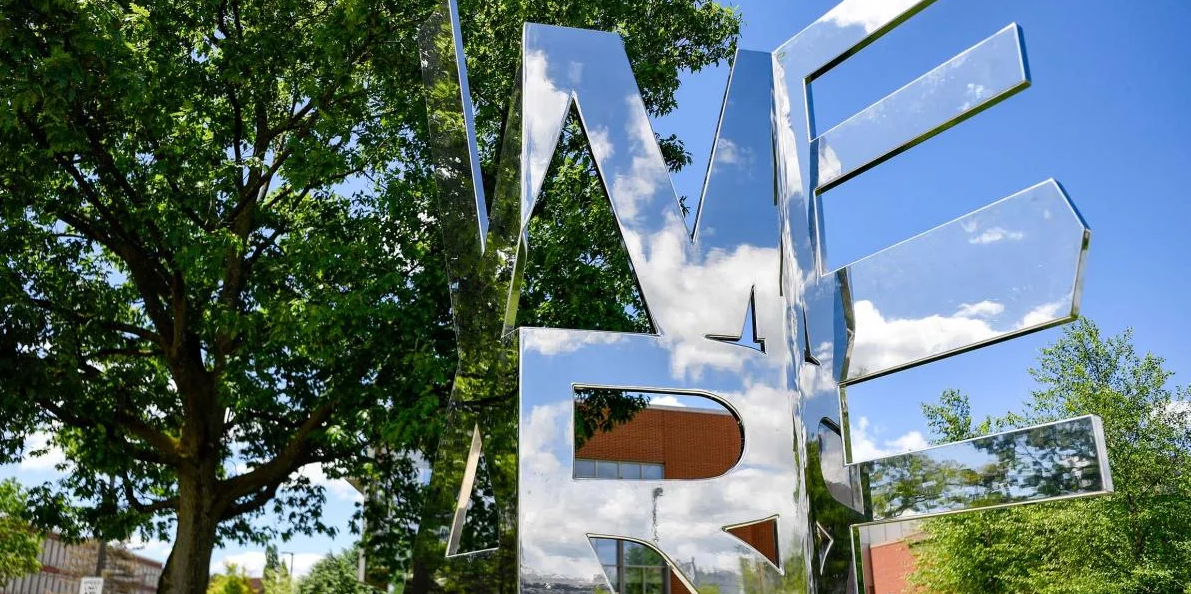 Bonnie Lim was set to graduate in 2008 with an associate degree that she had worked so hard to get. Two days before that commencement ceremony at a community college near home in the San Francisco area, however, she was diagnosed with multiple sclerosis, and her difficulty walking, skewed vision, and vertigo kept her from attending the graduation.
On Saturday, May 7, Lim will get the chance she missed out on 14 years ago when she attends Penn State's commencement.
Lim, a Penn State World Campus student, is making the trip to State College, Pennsylvania, to attend the University's spring 2022 commencement ceremonies in person with her fellow Penn State graduates.
Lim is one of the more than 1,500 Penn State World Campus spring graduates of the Class of 2022. It is the largest group of graduates ever in the 24-year history of the online campus of Penn State.
The big picture
The number of Penn State World Campus students expected to graduate is 1,535. This figure breaks the record for the previous highest semesters, which were in the 1,400s.
The record-breaking group consists of students from 94 different graduate and undergraduate degree programs offered online. Here's the breakdown of the number of students earning each kind of degree: 
The students hail from 48 states, the District of Columbia, and 20 countries around the world.
The group includes 249 military students, who are active-duty service members, veterans, reservists, National Guard members, and military spouses.
There are 127 students who will graduate with their second Penn State degree, and 62 students will receive their second degree online through Penn State World Campus.
Celebrating the graduates and their families
Graduates and their families have been invited to attend the Spring 2022 Penn State World Campus Graduation Celebration before or after their commencement ceremony. The celebration is being held at the Mount Nittany Club at Beaver Stadium on Saturday, May 7.
Lim is one of the four Penn State World Campus students selected to share remarks about their personal journeys to graduation.
Lim, 41, said she struggled with multiple sclerosis for the next 10 years, and that delayed her returning to school to finish her bachelor's degree. 
She enrolled through Penn State World Campus in 2018, taking two courses her first semester. She said she was initially intimidated but soon gained the confidence to know she could complete the degree.
"My life before Penn State World Campus was that of a stay-at-home mom where my children were the focus of my life, but there had always been something missing, and that was my degree," she said. "I knew it wasn't going to be easy by any means, but I knew it had to be done for me."
Lim will graduate with a Bachelor of Arts in Law and Society and plans to enroll in a paralegal course next year. Her goal is to go to law school and become a lawyer.
Another student selected as a speaker, law and society major Ariel Hinojos, wants to become a lawyer, too. She will end her time as an active member of the Penn State World Campus student body.
Hinojos served as the vice president of the World Campus Student Government Association in 2021–22 and represented World Campus at Penn State's Homecoming in October 2021. She developed friendships through these organizations. 
"I made a lot of really good friends. The majority of my days have been spent meeting with these individuals and students, and I'm really going to miss that," Hinojos said.
Another student selected to give remarks is Derek Bagga.
He said he spent four years in community college in California, and for two of those years, he felt unmotivated and did not put much effort into his course work. He said he felt like he was letting everyone around him down, including himself.
"Ever since I successfully transferred to Penn State, I have become a completely different person," said Bagga, who lives in southern California. "I take all of the knowledge and the experiences I've been through and use to improve upon myself. Aside from being a more responsible student, attending this school has made me a better person, and it's given me more confidence, purpose, and an overall sense of pride."
Bagga will graduate with a Bachelor of Arts in Digital Journalism and Media.
"I never knew what I was truly capable of, until I had an ideal goal to work toward, and Penn State helped me see that," he said.
Doruk Sardag, another student speaker during the Graduation Celebration event, is making the trip to Penn State from Dubai in the United Arab Emirates. He will graduate with a Master's in Strategic Management and Executive Leadership. 
Sardag said he started his studies in May 2020 during the first months of the COVID-19 pandemic. At the time, he was working for a management consultancy company in Dubai and was responsible for its digital transformation efforts. 
He said his workload increased dramatically, as the pandemic forced businesses to become digital at a time their employees were working remotely. That's what led him to enroll in a master's degree program.
He said he is grateful to be part of the Penn State family and that he made connections with students from around the world in his courses. 
"The value I have gotten from most of my classes has made working and studying for 60 or more hours per week worthwhile," he said.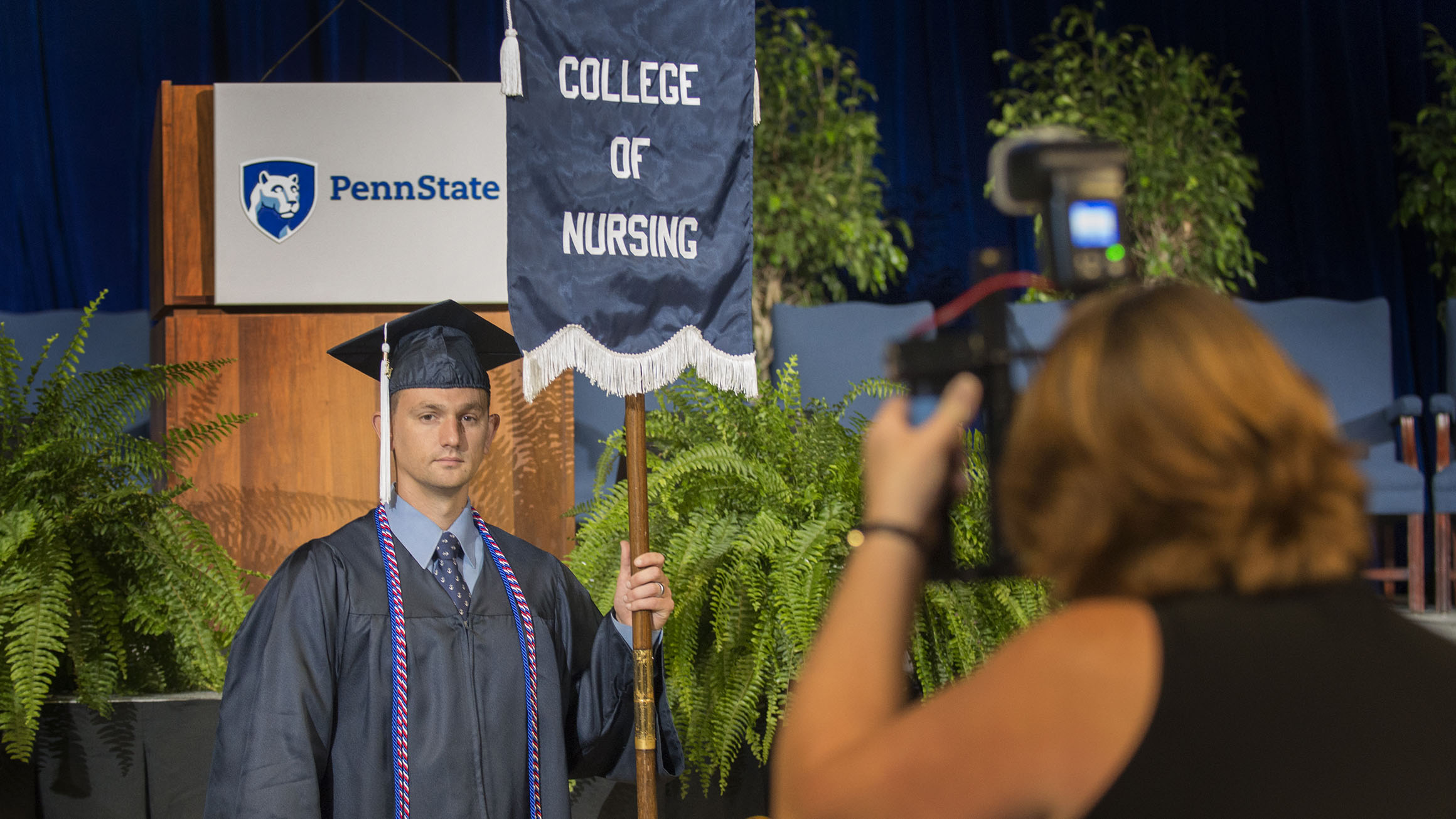 Patrick Mansell
Student marshals
Three Penn State World Campus students have been named marshals in the College of the Liberal Arts ceremony on Saturday, May 7. Here are the students.
Abigail Donavan is graduating with a Bachelor of Science in Integrated Social Sciences.
Donavan is a senior associate scientist for Pfizer Global Research and Development and the mother of two children. As a student, she has been involved in World Campus Student Affairs activities and was inducted as a member of the Pi Delta Chi chapter of the honor society Alpha Sigma Lambda. 
After graduation, she plans to pursue a master's degree in nursing and serve with a practice founded on anti-racism and inclusivity.
Donna Butler is the marshal for the Bachelor of Arts in Law and Society program. Butler previously graduated with an Associate in Arts in Letters, Arts, and Sciences from Penn State World Campus in 2014.
Butler served as magistrate and exchequer of the Penn State World Campus chapter of the international legal honor society Phi Delta Phi. She was the recipient of Penn State's Outstanding Adult Student Award in 2019.
Butler plans to attend law school after graduation.
Christy Parker is graduating with a Bachelor of Science in Organizational Leadership and will represent that program at graduation.
Parker was a member and chair of the World Campus Student Government Association's student affairs committee. She served as a student ambassador and mentor for incoming students.
After graduation, Parker will serve as director of the 25th annual Kern County SHRM Symposium and obtain her Professional in Human Resources certification.
Jasmine Thomassy is graduating with a Bachelor of Science in Organizational and Professional Communication and will represent this program at commencement. She will continue applying and searching for full-time employment. 
Congratulations to all graduates
Penn State World Campus students can attend the commencement ceremony with their fellow students from other Penn State campuses.
Congratulations to the more than 1,500 Penn State World Campus students who are graduating this spring, and safe travels to those who are traveling to Penn State with their family and friends to attend commencement.
Media Contact:
Mike Dawson
mdawson@psu.edu