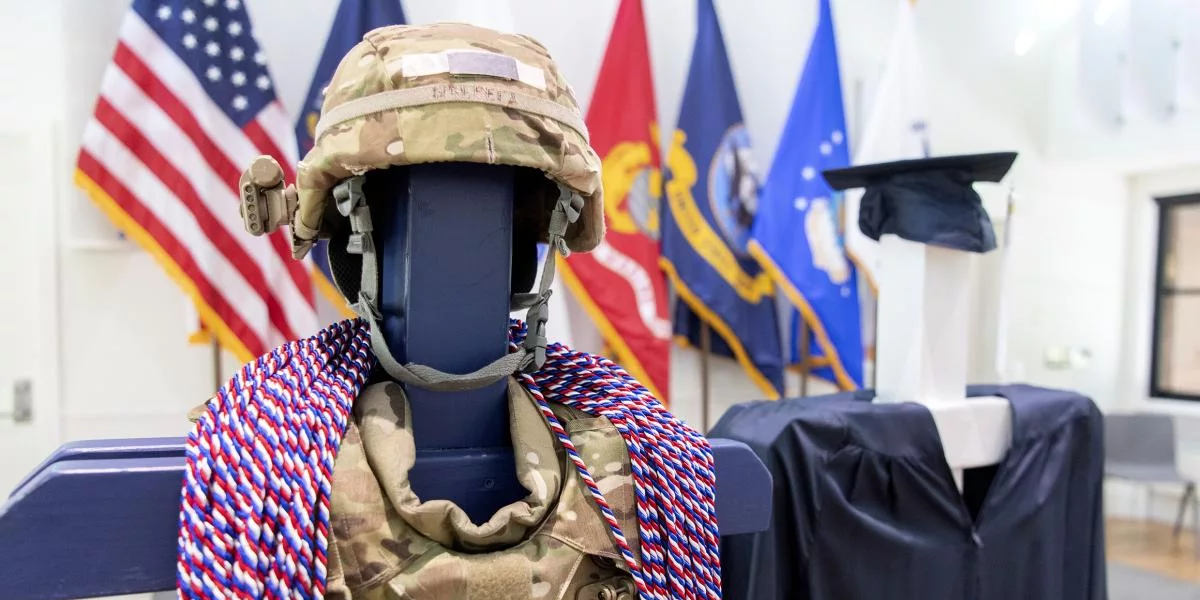 Army Sgt. Major Chris Nelson and his wife unexpectedly lost their 3-year-old daughter last year, and he hopes to teach others how to process grief from similar experiences.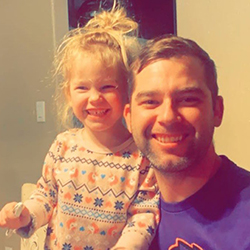 Through a partnership between the Army and Penn State, Nelson was able to complete a master's degree in education that he plans to use to help him accomplish this goal after he retires from military service.
Nelson is a fellow in a prestigious program and one of 17 active-duty military students who are graduating this summer with master's degrees they earned online through partnerships the military has with Penn State to educate its leaders. They completed the degrees, in lifelong learning and adult education and in supply chain management, online through Penn State World Campus.
"After retiring from the Army, I want to use this degree in some sort of education field, whether in distance education or my own personal ministry for grief support," Nelson said. "I believe this education helped develop my approach in those efforts."
Partnerships educate senior leaders in the armed forces
Nelson is graduating through the U.S. Army Sergeants Major Fellowship program, which provides scholarships for up to 15 sergeants major to enroll in the online Master of Education in Lifelong Learning and Adult Education program. They complete the degree in one year while stationed at the Non-Commissioned Officer Leadership Center of Excellence at Fort Bliss, Texas.
Upon graduating, the fellows will teach the Sergeants Major Course, which prepares the military's next generation of leaders with skills they need on and off the battlefield and provides them with college credit. The master's in education is offered by the Penn State College of Education.
A partnership between the Marine Corps and Penn State has made possible the Marines Corps Logistics Fellowship Program, which condenses the Master of Supply Chain Management program offered online through Penn State World Campus into a one-year hybrid program that combines online courses with classes MBA students take through the Penn State Smeal College of Business at the University Park campus. The program is taught by the faculty from the Department of Supply Chain and Information Systems at the internationally ranked Smeal College of Business.
A master's in supply chain management
Lt. Col. Randy Nickel and Maj. Andrew Budzien are the Marine Corps service members who were selected to attend the supply chain fellowship program this academic year. Nickel, a supply officer who has served for almost 28 years, and Budzien, a logistics officer who has served for 14 years, said the fellowship experience has been extremely valuable.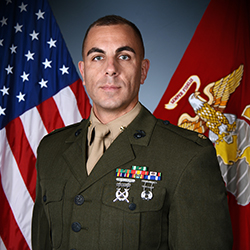 Budzien particularly enjoyed the case studies and simulations to show how they could apply what they learned to their work in the Marine Corps.
"It was fun to bounce ideas off our group members and tackle a problem as a team," he said. "In the case of the real-world examples, you actually get to see the results, you know the solutions that were applied, and you get to see how you stack up."
Nickel highlighted a prescriptive analytics course he completed that is part of the graduate certificate in business analytics he will also receive.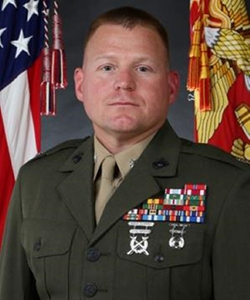 "The methods being taught on the software we used to do data analysis and data mining techniques can absolutely be applied in the military," Nickel said. "We have a lot of data. We just sometimes don't know how to use it correctly."
Nickel and Budzien are writing a research paper that explores the challenges of executing supply chain logistics and distribution in the island chains of the Pacific Ocean.
"The entire Marine Corps is looking at the challenge of executing supply chain operations and distribution in a contested logistics environment," Nickel said. "The Marine Corps and the Navy together aren't going to be able to solve it alone. We need all the services and the capabilities that those services bring, as well as industry best practices along with new technological capabilities to develop solutions to this problem."
A master's in adult education
Nelson and Sgt. Maj. Dana Richmond are among the fellows who spent the past year at the Army Sergeants Major Academy. Richmond said the curriculum in the program made her think outside the box.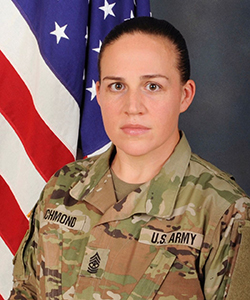 "It provoked critical thinking, and it enhanced collaboration with peers and classmates," she said. "It just highlighted how we didn't know about how people learn and why people do things the way they do. It opened our eyes to a lot of different learning processes."
After her next duty, teaching the Sergeants Major Course, Richmond would like to work in K–12 education or teach in higher education.
Nelson said a course on distance education design gave him the chance to create a lesson on a learning platform, and he hopes to use that knowledge to create his own about processing grief. Overall, he said, the master's program has prepared him to teach adults.
"This Penn State program has deepened my understanding of all the different theories of education, and learning that will help make me a better instructor and identify different students' needs," Nelson said.
Find out more about what military students can expect when learning online through Penn State World Campus.
Those who are interested in supporting scholarships to benefit veterans and active military students can visit the Give to Penn State World Campus webpage for more information.
Media Contact:
Mike Dawson
mdawson@psu.edu