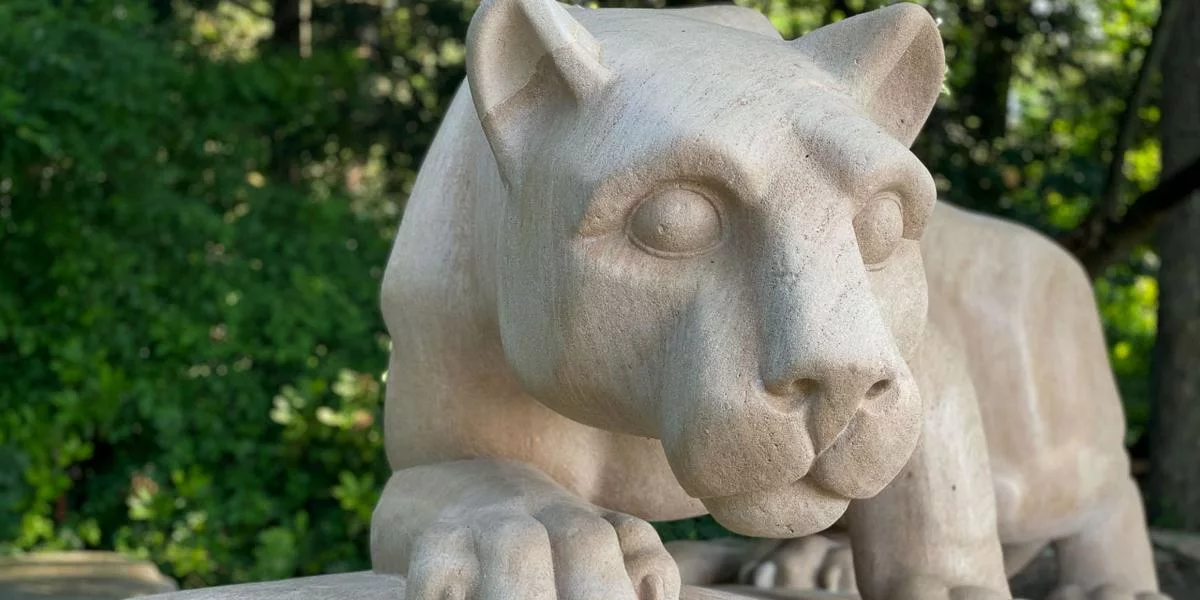 Morgan Blake grew up a self-described military brat. Her father served in the Army, leading to multiple moves and living outside of the United States. She now lives with her own family in Germany, where her husband is stationed with the U.S. Air Force.
After homeschooling her son during the pandemic, Blake decided education was something she could do for herself, too.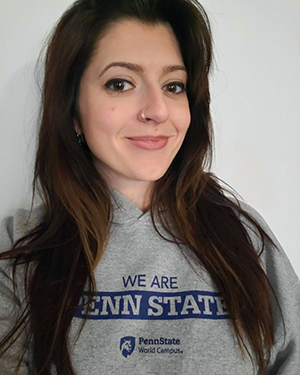 Blake enrolled at Penn State World Campus and is pursuing her education as a military spouse.
"I eventually found Penn State, and the programs seemed interesting and challenging. It seemed like a degree I could be proud of," Blake said. "You get the same degree from Penn State World Campus as you would from the physical campus, and that was really important to me."
She enrolled in the Bachelor of Science in Human Development and Family Studies online through Penn State World Campus. Blake uses Military Grant-in-Aid, a unique Penn State financial benefit available to active-duty service members and their spouses to help pay for courses.
"I really like the courses," Blake said. "I'm focusing on childhood development and seeing how military life impacts it."
Thirty percent of military spouses have a four-year degree, while 89% have some college education, according to the U.S. Department of Labor. Finding a flexible education option was a necessity for Blake. She said military families must be very adaptive to live their lifestyle.
But changes in schedules, duty assignments, and deployments can happen very quickly, which can make long-term planning and commitments to work or education difficult. She encourages other military spouses who are considering pursuing education to give it a try.
"I feel like a lot of times we wait or say it'll be better next year, or in a couple of months, I'll have things together better and can do it then," she said. "If it's something you want to do, just do it, and know there are options out there that are flexible and can work with you no matter your situation or time zone. Embrace the now."
Blake is a recent recipient of the President Walker Award, which recognizes an undergraduate student for academic achievement. After completing her degree, Blake hopes to work with children in a counseling environment but is open to other potential careers after learning about career paths in her courses.
"But right now, I'm focused on working with kids in a counseling environment, especially disadvantaged children any children who just need a little extra help," she said.
Learn more about what military students can expect when learning online through Penn State World Campus. Those interested in supporting scholarships for active-duty military service members, veterans, military spouses, and other non-traditional students can visit the Give to Penn State World Campus webpage for more information.  
Media Contact:
Mike Dawson
mdawson@psu.edu