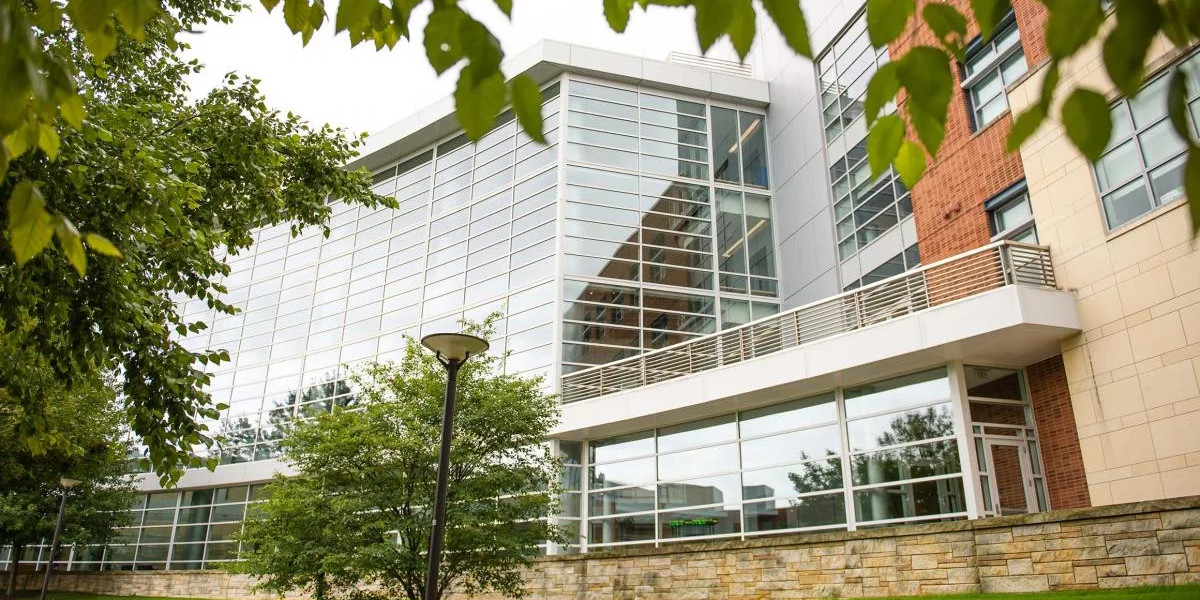 When Lex Shawbaker walked into the Washington Hilton for the ROMBA 2022 conference late last year, she said she immediately felt at ease. Conference organizers had already begun most of the typical conversations about diversity and inclusion that she usually has to initiate.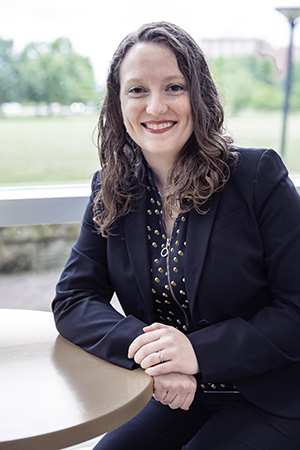 The conference is the world's largest gathering of LGBTQ+ business students and alumni. At the time, Shawbaker was in her last semester of Penn State's Online MBA program. She not only collaborated with students from other schools to win a mergers and acquisitions case competition, but she also came away with solid leads on several jobs.
"ROMBA 2022 was an immersive experience where attendees and company representatives came together to have a larger conversation about diversity, equity, and inclusion initiatives and how to foster a queer network that opens doors for others to be their best selves," said Shawbaker. "It was a phenomenal opportunity to connect with LGBTQ+ MBA peers and companies who were seeking to amplify experiences for diverse talent."
Shawbaker graduated in December with a 4.0 GPA from the Penn State Online MBA, led by the Smeal College of Business in collaboration with Penn State World Campus.
The eighth annual M&A Case Competition, sponsored by Credit Suisse, provided participants the opportunity to experience the role of investment bankers in a mergers and acquisitions scenario.
Shawbaker partnered with a diverse team of fellow MBA students from the University of Pennsylvania, Emory, and Fordham.
"The team formed organically, as we all are seeking roles in finance and wanted to test our capabilities and network," she said.
Shawbaker said that the leadership and foundational skills she developed through her concentration in business sustainability enabled her to coalesce the team's ideas and proved invaluable to the overall success of the team.
"I enjoyed taking a holistic approach to the case challenge, adding my lens on environmental, social, and governance factors with my teammates' backgrounds in finance to present and win the competition," she said.
The ROMBA conference included a variety of panels, workshops, receptions, and a career fair with 100 corporate partners across a broad range of industries specifically recruiting LGBTQ+ MBA talent.
"My experience was beyond my expectations," Shawbaker said. "I made numerous authentic connections with recruiters and new friends who share a passion for fostering a sense of belonging in businesses."
Shawbaker's experience at ROMBA was exceedingly positive. She said she hopes her experience will inspire fellow LGBTQ+ MBA students at Penn State to attend the ROMBA conference in the future.
Learn more about the Penn State Online MBA offered through Penn State World Campus.
Media Contact:
Mike Dawson
mdawson@psu.edu