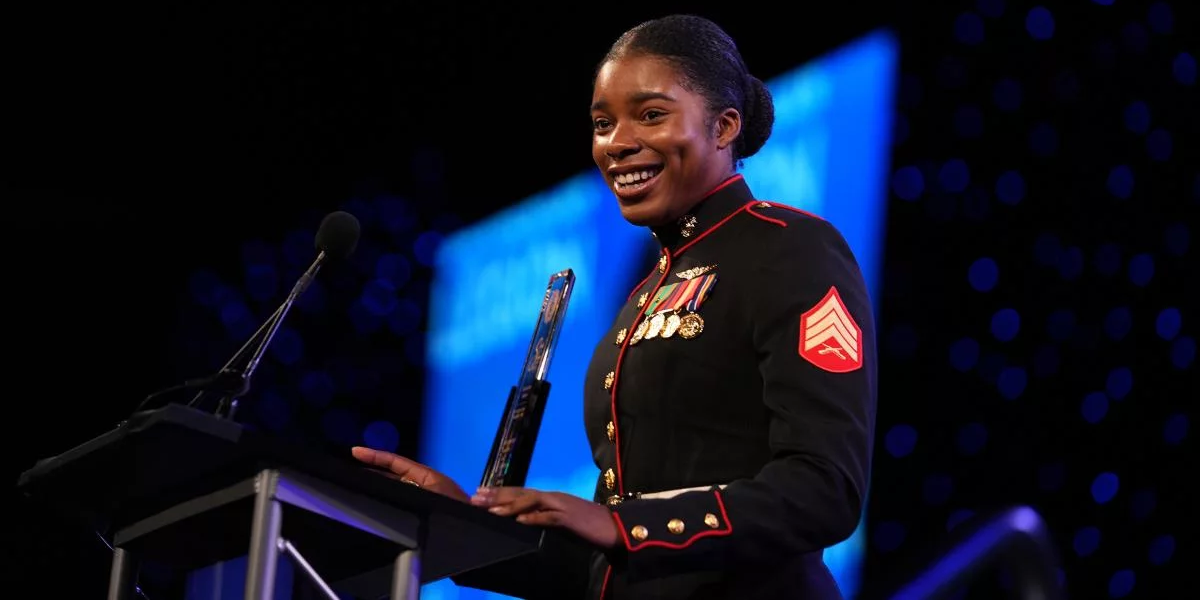 A Penn State World Campus student who is a Marine was recently recognized for her exceptional volunteer service with a national award.
Sgt. Nhatalyne Bordes received the 2023 American Legion Marine Corps Spirit of Service Award at the American Legion National Convention in August. The award recognizes an active-duty service member from each branch who has gone above and beyond the call of duty in their contributions to their community.
Bordes volunteered 867 hours over a year through multiple community initiatives.
"When I look at everything I've done, I don't know how I had the time to do all of it," she said.
Bordes has maintained a 4.0 GPA while studying psychology online and is active duty as a legal services specialist and transport aircrewman at Marine Corps Air Station New River in Jacksonville, North Carolina. She volunteers at a hospice home, homeless shelters, and a local children's healthy eating program, and she coaches a variety of sports.
She attended the American Legion convention and award ceremony, where she was recognized on stage. Her family, squadron commanding officer, and sergeant major also attended to show support.
"I just felt very humble during that whole experience because I knew I wasn't at the center of the story even though I was the one on stage," Bordes said. "It was because of all the hard work that my family and my C.O. and sergeant major put forth for me to be able to do what I do."