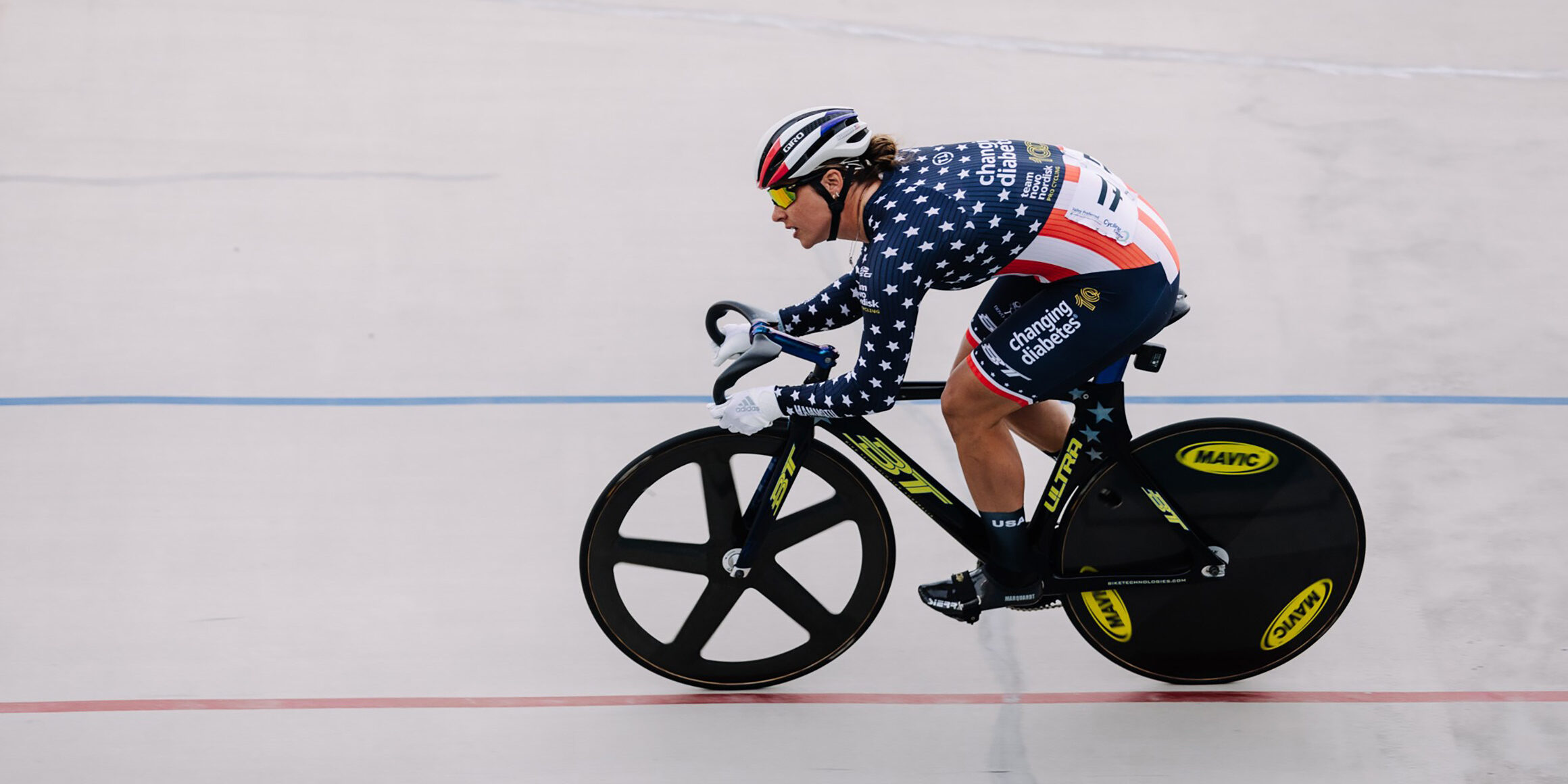 Professional cyclist Mandy Marquardt can pursue her passion of qualifying for the Olympics while getting her Master of Business Administration, thanks to the flexibility of getting her degree online.
Marquardt is a professional track sprint cyclist and a 22-time U.S. National Champion, racing for Team Novo Nordisk and the USA Cycling National Team. Team Novo Nordisk is the world's first all-diabetes professional cycling team, who are all racing with Type 1 diabetes to inspire, educate, and empower those affected by diabetes worldwide. Marquardt was diagnosed with Type 1 diabetes at age 16 and has since become an advocate for those affected.
Marquardt graduated from Penn State Lehigh Valley in 2014 with an undergraduate degree in business. After taking time off from school to focus on cycling, she decided to pursue her Master of Business Administration in fall 2021. The internationally ranked and AACSB–accredited Penn State Smeal College of Business leads the online MBA program.
Marquardt hopes to use her MBA to continue to make an impact through a higher education, government, or health care director or managerial position.
She currently partners with St. Luke's University Health Network as a community ambassador for diabetes awareness and a role model to those affected by the chronic condition. One of her passions is working with children and helping them gain the confidence to do great things.
"I would like to be part of inspiring our future generation and even ensuring that there are programs and education set up for children going through a difficult diagnosis," Marquardt said, noting her own experience as a patient.
Marquardt said the online format and MBA faculty and staff support her academic experience. She said their guidance in creating course schedules around her training and competitions is vital to her success as a student and athlete.
"They are understanding and accommodating, which made me comfortable and confident to be able to pursue my education while competing for my country," she said. "It is definitely a challenge at times to manage my time and schedule with school, training, racing, and sponsor obligations, but investing in my future beyond sport and continuing to learn and grow is all part of the ride."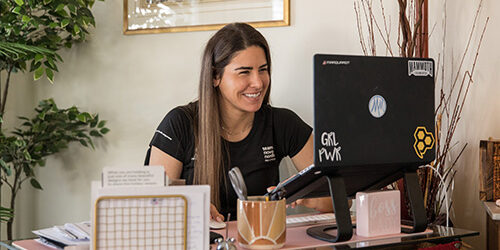 Marquardt's goal is to represent Team USA at the 2024 Olympics in Paris. She trains six days a week, crediting her consistency, discipline, and time management skills to living with Type 1 diabetes.
She has been able to transfer skills from the track to her course work, such as when she offered a different perspective in a recent group assignment.
"I didn't know if my experience in cycling and sports would be very relatable, but it has brought diversity to the assignments and discussion board posts," Marquardt said. "Last semester, we had a discussion in our financial accounting course about cash flows and I brought up a really interesting perspective about athletes and the Olympics."
Marquardt takes full advantage of the online format, noting that much of her work is completed after training sessions, on the road, and even at the airport.
After the pandemic derailed international competition for two years, Marquardt is ramping up for a summer of competitions. Her competitions include the T-Town Summer Games and the USA Cycling National Track Championships, while balancing course work. In the fall, she will compete at the World Championships and prepare for the next Olympic rotation starting in 2023.
What is the Penn State Online MBA?
The online MBA is a 48-credit degree program in which students will learn to strategically manage high-performance teams and solve business challenges.
Students learn from expert faculty members from the Smeal College of Business, Black School of Business at Penn State Behrend, Penn State Great Valley School of Graduate Professional Studies, and Penn State Harrisburg School of Business Administration.
MBA candidates will complete 39 core credits and nine credits of a selected concentration, as well as a virtual or in-person three-day residency. The customizable, AACSB–accredited program includes more than 20 concentration options, including Marquardt's choice of strategic leadership.
"I'm grateful to continue to receive a world-class education while pursuing my Olympic aspirations," Marquardt said. "We are!"
Learn more about the online Master of Business Administration program offered through Penn State World Campus.
Media Contact:Mike Dawsonmdawson@psu.edu