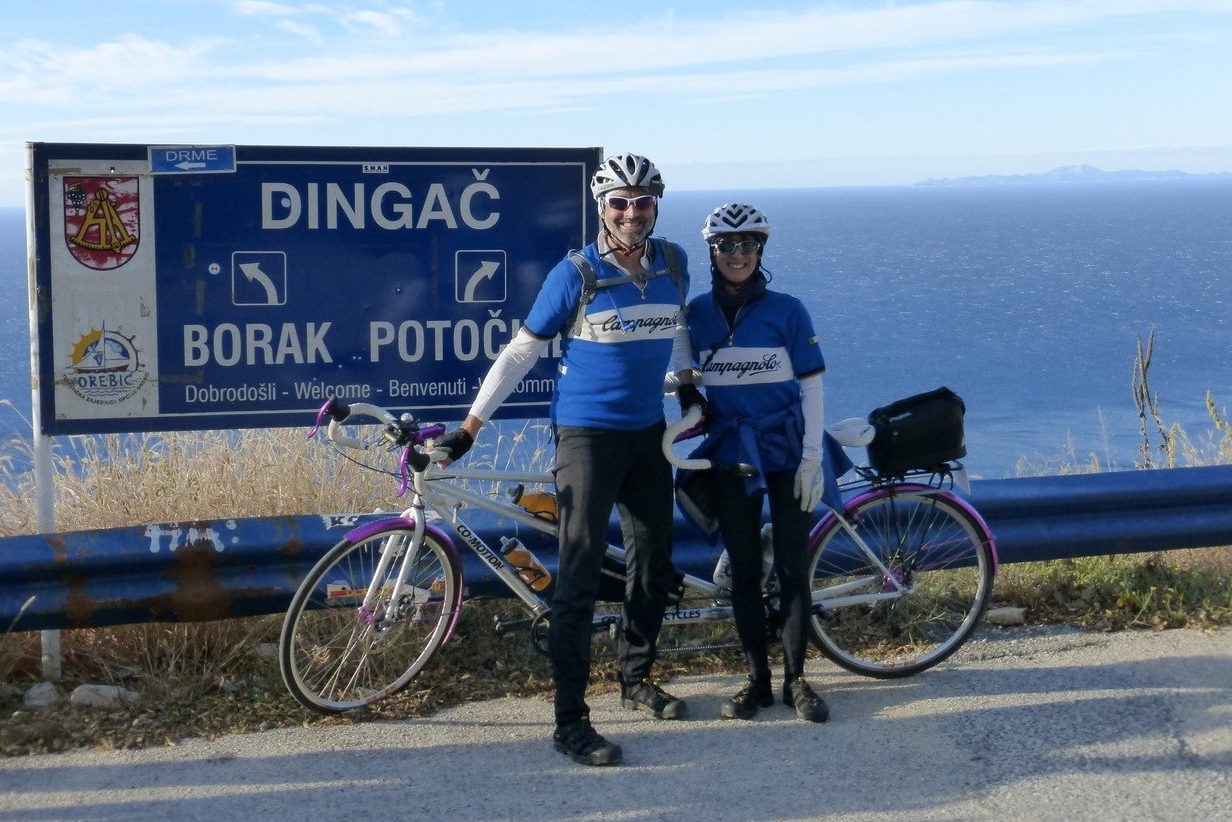 Christy Grim took a big risk in 2015, quitting her job as an optician to take an internship she hoped would lead to a career in information technology.
Retired Air Force Lt. Col. Tom Fritz wanted a career change, too. He worked for more than 30 years as a purchasing and acquisition analyst but wanted to pursue his longtime interest in solar energy and sustainability.
Both Grim and Fritz chose Penn State World Campus to help make their career changes possible. They were two of the nearly 1,000 World Campus students who graduated in May.
Grim and Fritz were selected to share their stories with their fellow graduates and their families at the World Campus graduation celebration on Friday, May 5.
"There were times that I did not think I would make it through, but with the love and support from my family and the surprising Penn State World Campus family that I gained, I was able to persevere," said Grim, 39, of Winchester, Virginia. "I look forward to celebrating my hard work and success."
The hard work began in 2011, when she enrolled through Penn State World Campus to take courses toward her bachelor's degree while working full-time. She decided to major in information sciences and technology and got involved in the World Campus student technology club.
In 2014, Grim had a chance conversation with her parents' neighbor, who forwarded her résumé to a government contractor offering an internship in Gaithersburg, Maryland.
Grim got an interview and then the prize, an offer for the internship. That's when she realized the only choice to pursue her dream was to quit her job and the field she had worked in for 18 years.
The internship turned into a full-time job as a systems engineer, which she still holds today.
Although the career change has been an adjustment, she has no regrets.
"I love it," she said. "Absolutely."
Like Grim, Fritz worked for years in one field. He retired from the Air Force in 2005, having spent his 22-year military career analyzing which kinds of equipment and systems would be the most effective for missions. He then worked over the next decade for government agencies and taught at a local university.
Fritz had always been interested in solar power and energy efficiency, so he enrolled in the master's degree in renewable energy and sustainability systems. He wanted to help communities become more sustainable.
"I'd like to develop curriculum for bringing New Jersey or East Coast locations renewable concepts," said Fritz, 55, who lives in Brigantine, New Jersey. "It's about community education."
Fritz started in 2014, working full-time while taking one or two classes a semester. He studied a couple of nights a week and blocked off eight to 10 hours on weekends.
He said the program encouraged him to work directly in local communities. For one project, he worked with an apple-packing company in Gardners, Pennsylvania, to help them move forward on a sustainability plan.
"The companies want to do sustainable projects, but how are they going to capitalize on them?" Fritz said. "How are they connected to the community and what's their value system? It makes you find out about the local community, and that's what I want to do and help solve."