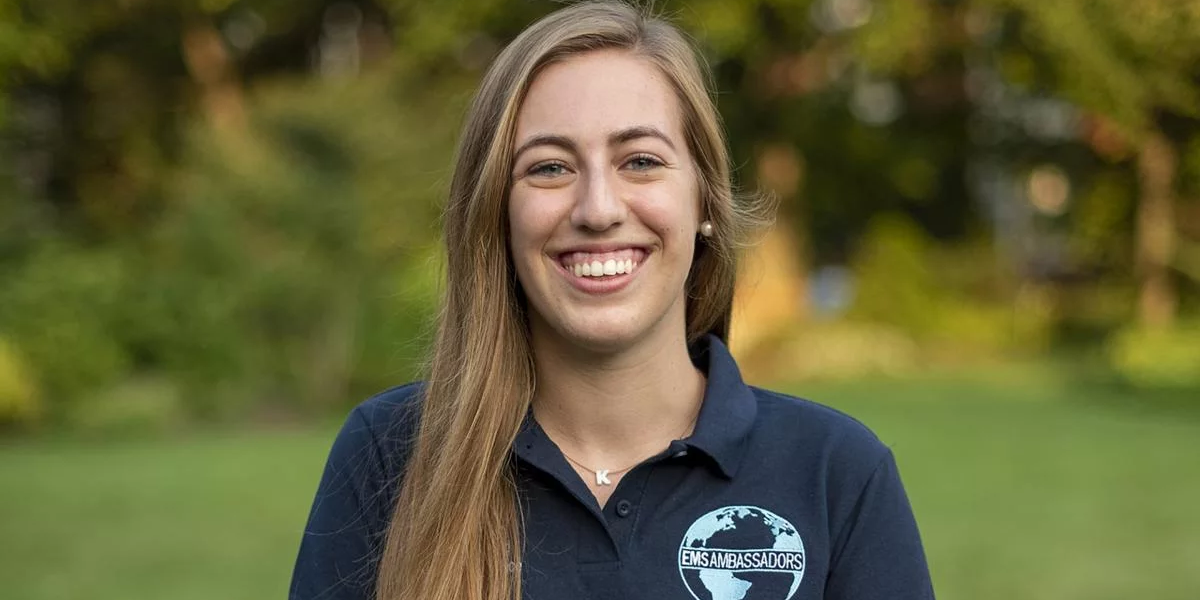 Every summer, there are reports of sharks lurking off the coast of Cape Cod, Massachusetts.
Karen Dedinsky, a graduate student at Penn State, was wondering if she could use publicly available data about the sharks to predict where they might show up. She took on that project, creating statistical models and geographic visualizations for the final course of her online master's degree program.
At Penn State's fall commencement exercises on December 18, Dedinsky will be the first student to receive a Master of Science in Spatial Data Science. The degree program combines geographic information science with programming and statistical algorithms. It is offered exclusively online in partnership with the Penn State College of Earth and Mineral Sciences and Penn State World Campus.
"Hopefully the models I created will help provide insight to where sharks are located so that added precautions can be taken to avoid any possibly harmful interactions between sharks and humans," Dedinsky said. "I thought it would be really interesting to see if GIS and spatial data science could help predict their locations."
What is the spatial data science degree?
The master's in spatial data science program opened in 2020, seeking to address the increasing demand for geospatial scientists who have the technical skills to leverage location data and create predictive models about spatial patterns. It is one of the many geospatial degree and certificate programs offered online through Penn State World Campus. 
The curriculum focuses on applying statistical algorithms to understand complex patterns in spatial data. Students take courses in GIS programming, cartography, geo-visual analytics, and spatial analysis and can choose from a selection of electives in spatial data science methods and applications.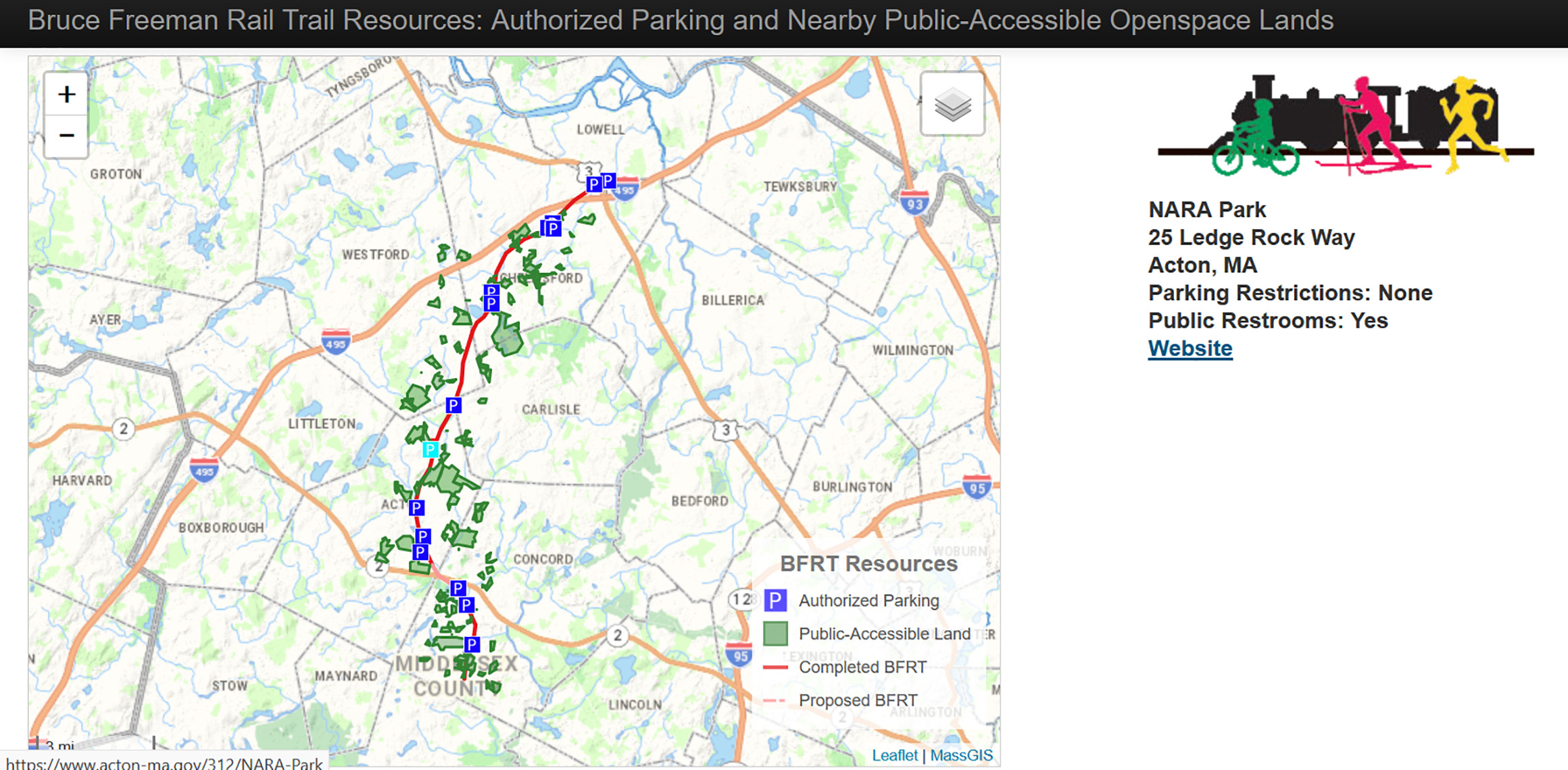 Karen Dedinsky created this map to show the bike path in her home area. Provided by Karen Dedinsky
Students will complete either a scholarly paper or thesis research, depending on their career goals.
Dedinsky wrote a scholarly paper, using data from a variety of public sources that she imported into the GIS software program ArcGIS Pro.
She used data about water currents, depth, temperature, and chlorophyll concentrations to predict shark habitats along the coast of the cape that would be most suitable for the creatures. She compared her predicted locations to the recorded locations of the sharks that had already been tagged by scientists to evaluate the success of her predictive models.
"Growing up in Massachusetts, I have noticed the increasing number of sharks on the Cape in recent years. All the beaches have signage and flags alerting beachgoers of the sharks' presence, and it's a frequent news story in the summer," she said. "Being so close to home, this project was especially meaningful to work on."
The student experience
Dedinsky said her fellow students were from all over the world, which brought a rich diversity of perspectives in the courses. There were plenty of opportunities for them to connect with their professors and each other, through weekly online discussion boards, Zoom office hours, and optional live chats.
In the courses, she applied tools like ESRI products for GIS and mapping, she worked with Tableau and other data visualization software, and she used multiple programming languages she learned in her bachelor's degree program. 
In one course, she created an open web map for a bike path in her hometown, showing parking locations and public-accessible lands. In another, she said, she examined how the geospatial response of natural disasters has evolved over the past decade.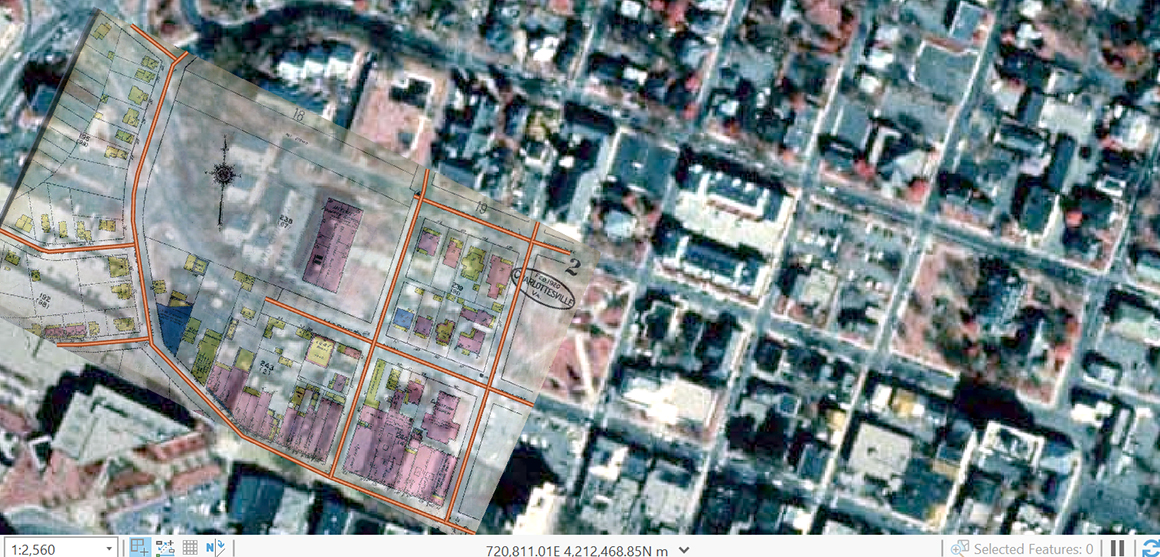 Karen Dedinsky digitized a paper map to create features like roads on the digital map. Provided by Karen Dedinsky
Dedinsky's interests are in natural disasters. She graduated in 2020 with a bachelor's degree in meteorology from Penn State University Park and she hopes to combine what she has learned to apply her skills to solve real-world problems.
She will have the opportunity, as she has accepted a position as a natural hazards data specialist with the Natural Hazards Engineering Research Infrastructure RAPID Facility at the University of Washington in Seattle. 
Among her roles will be to collect and process the data the facility's researchers gather from global natural disaster sites, such as from earthquakes in Japan and wildfires in California. 
Dedinsky will begin her new job in January.
Learn more about the Master of Science in Spatial Data Science that is offered online through Penn State World Campus.
Media Contact:Mike Dawsonmdawson@psu.edu