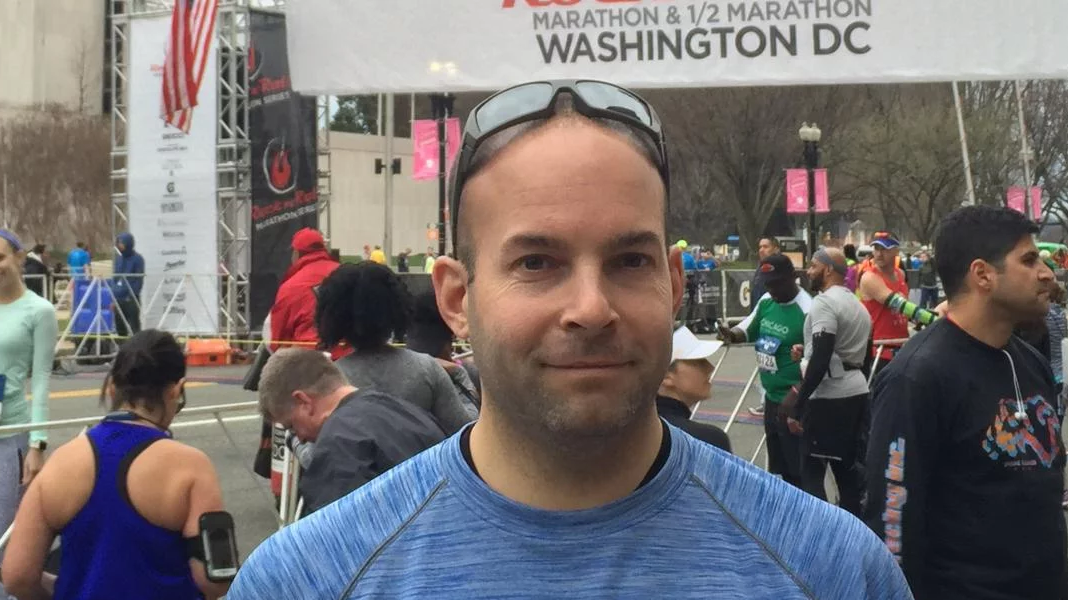 "Never give up." Those are the driving words that motivated Chris Cope, an alumnus who has blended his education from the Penn State College of Information Sciences and Technology and the College of the Liberal Arts and Penn State World Campus to bring his career full circle.
Inspired by his older brother, a police chief in Pennsylvania, Cope earned a bachelor's degree in criminal justice from the University in 1996. It was through that program that Cope's interest in working for the FBI was first piqued, after an FBI agent spoke in one of his classes. Upon graduation, Cope applied for a position with the Bureau but was turned away due to a lack of experience.
Starting his professional career on a different path, he began working as a paralegal. As part of his duties, he taught attorneys how to use the firm's case database.
"I really got interested in the technology and wanted to learn a little bit more about computers," he said.
He went on to become a Microsoft Certified Professional (MCP), leading to positions at Agere Systems and Ikon Office Solutions. After 10 years and multiple rounds of layoffs, Cope enrolled in Muhlenberg College to pursue an accounting degree. But a strong desire toward public service and work for the FBI still nagged him.
"One of the reasons I didn't get selected for the FBI when I first applied was because I didn't have enough experience," said Cope. "I reached the point in my career where I got tired of hearing about layoffs, so I called my wife and said, 'I'm applying to the FBI.'"
With a decade of information technologies experience under his belt, the MCP certification, and a strong interest in computers, Cope re-applied to the Bureau. He was accepted and today serves as the supervisor of the FBI Richmond Division's Cyber Squad, providing oversight of the cyber task force to support and drive the FBI's mission to impose risk and consequences against cyber adversaries.
"As far as cyber goes, there are a lot of bad people out there looking to do bad things and looking for ways to compromise and exploit people and companies," said Cope. "My primary role is to lead a team that holds these people accountable and ensure that we are conducting investigations effectively and that my guys have what they need to do that," said Cope.
As he grew in his role, Cope began to give presentations to company executives — including chief information security officers — on incident response plans and plans for continual operation in the event of a cyberattack. To strengthen his knowledge and credibility for these presentations, he decided to pursue a master's degree in cybersecurity online through Penn State World Campus.
"I wanted a cybersecurity program that was going to be one of the best in the country, and Penn State was one of the top five," said Cope. "I also have an affinity for Penn State, so when I saw it was a top program, I knew it was what I wanted to pursue."
He graduated from the Master of Professional Studies in Information Sciences — Cybersecurity and Information Assurance Option program and said it has contributed to his work to help individuals and companies stay safe online. (Now the degree program is known as the Master of Professional Studies in Cybersecurity Analytics and Operations.)
"The most rewarding part of my job is knowing that I'm doing good for the people we're trying to protect, and we're able to prevent people from being victims," he said. "I'm also motivated by the ability to hold people accountable for their actions against victimizing others."
Cope will be eligible to retire from the FBI at age 55, at which time he hopes to pursue an executive-level position.
"Having a master's degree from Penn State with 20 years of experience in a cyber division with the FBI provides a pretty good résumé for a post-Bureau career," he said.