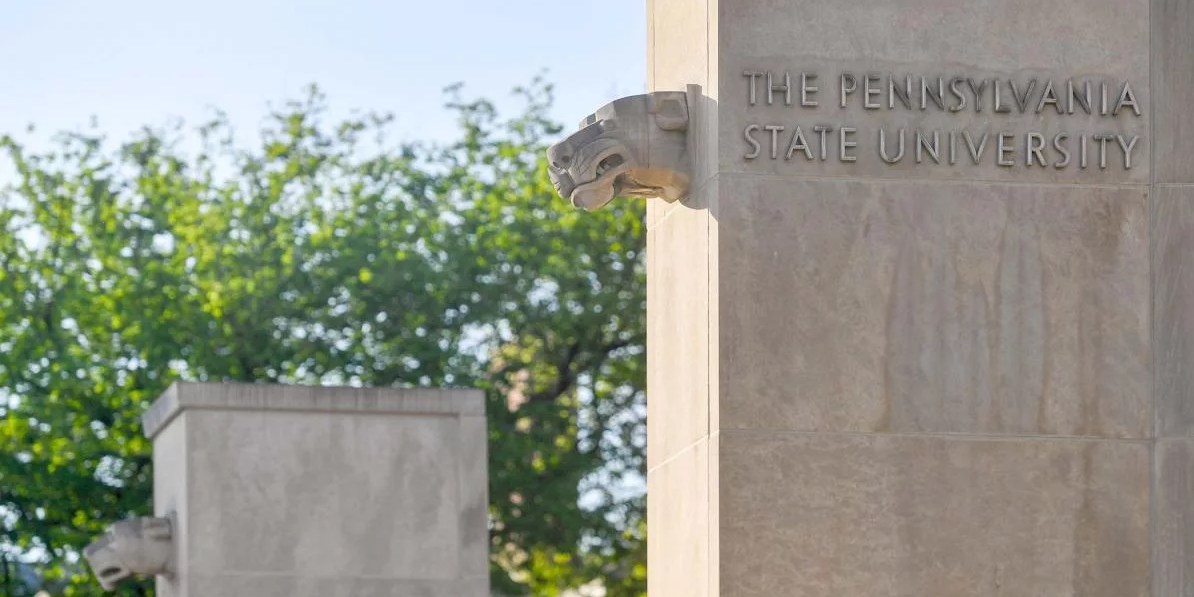 UNIVERSITY PARK, Pa. — Michael O'Neill, a Penn State World Campus adjunct faculty member with the School of Labor and Employment Relations in Penn State's College of the Liberal Arts, has been selected as the 2022 winner of the Kelley-Willits Award for Excellence in Online Teaching.
Dating back to 2011, the award is given annually to an instructor in the school's labor and human resources or human resources and employment relations online programs who demonstrates exceptional teaching ability, concern for students, and commitment to the school's mission of preparing students for productive careers.
Rex Simpson, professor of practice in labor and employment relations and the inaugural Kelley-Willits Award winner, said, "Michael was a unanimous choice among our committee members due to his excellent teaching record."
"He embodies innovation, incorporating video and live learning sessions throughout his teaching whenever possible. Michael is constantly looking for ways to connect with his students and enhance their learning experience," Simpson said. "We are delighted to have Michael as a valued member of our instructional team and to honor him as our 2022 Kelley-Willits award winner!"
O'Neill earned his bachelor's degree in accounting and also holds a juris doctorate degree. After working in the world of law, O'Neill said he realized that his passions began intertwining with the field of human resources, which is ultimately how he earned his current position as chief human resource officer at the Major League Baseball Players Association.
Having worked within high levels of organizations in the corporate world for more than 25 years, his gut was calling him to apply the knowledge he had absorbed and experienced first-hand to a teaching role, according to O'Neill. Educating the future generation is how he wanted to make a difference.
"I didn't know how to get into teaching or how it would happen, but Antone Aboud, who has since retired from the school as a professor of practice, took an interest in me and my skills," O'Neill said.
An adjunct professor with the School of Labor and Employment Relations since the beginning of 2018, O'Neill brings a vast range of knowledge in finance, law, and human resources to his students. He teaches HRER 825: Strategic Business Tools for HRER Professionals, HRER 822: Employee Compensation, HRER 823: Employee Benefits, and LHR 427: Understanding Business Processes for LHR Professionals.
A "think outside the box" innovative educator, O'Neill said he believes that "the textbooks and assignments do a great job, but the real value-add is being able to give students a perspective beyond the textbook, the real-world application of the book."
"I've worked with people who aren't 'bad' people, but their nature is to hold knowledge within themselves for fear of getting replaced," he said. His method of teaching is sharing as much real-world work experience with his students, even graduate students who are seasoned professionals themselves. "I want to give every one of my students what knowledge I have to be trained well enough to replace me, knowledge that will be used day in and day out."
O'Neill said he is committed to the school's mission of preparing students for productive careers, regardless of whether they're residential or online.
"I feel grateful every day to be able to teach at Penn State; it's been a dream from the beginning," he said.
Learn more about the more than 175 degrees and certificates offered online through Penn State World Campus.