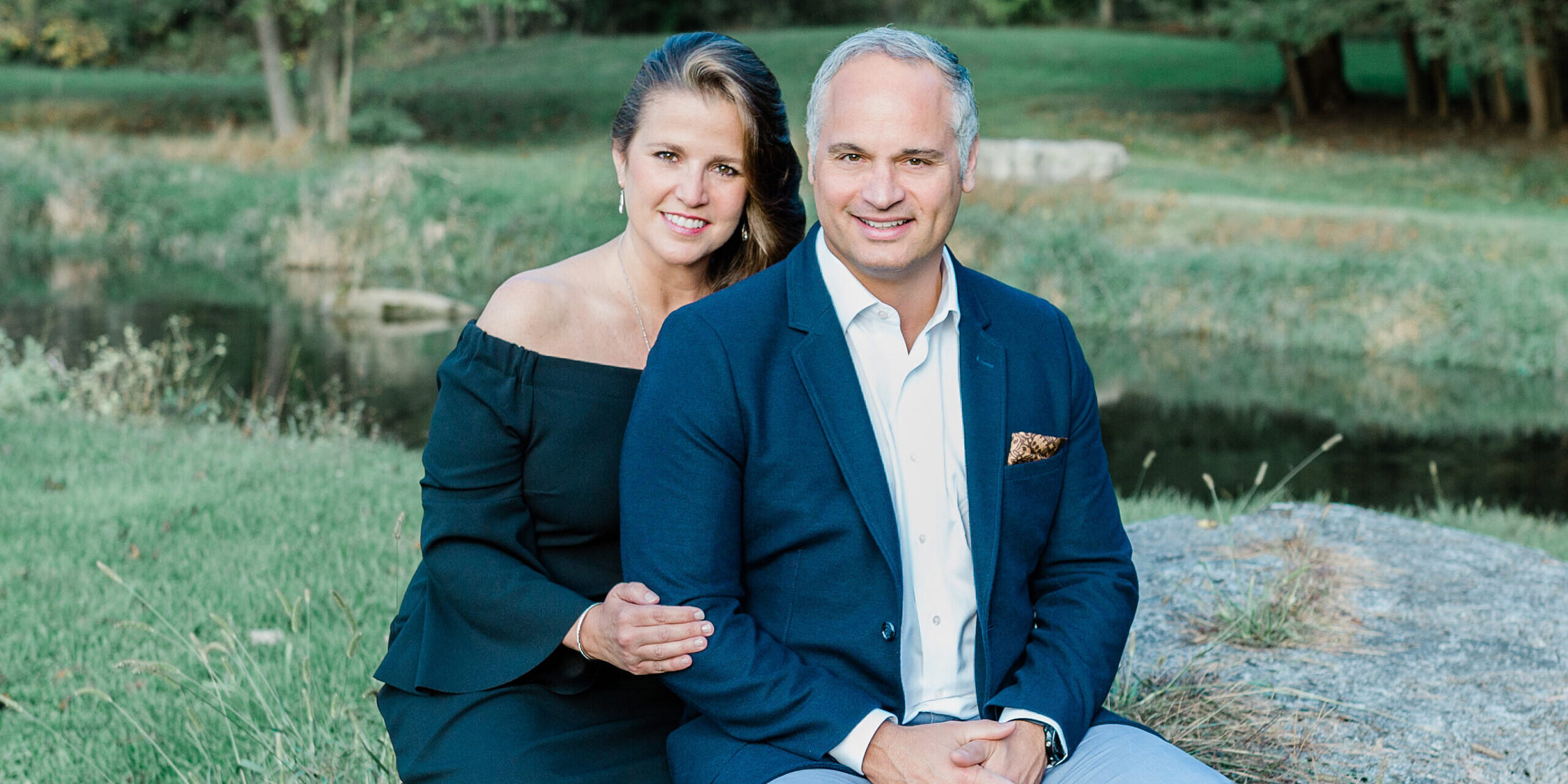 UNIVERSITY PARK, Pa. — On the public stage, DelGrosso Foods has been recognized as the oldest major family-owned manufacturer of pasta sauce in the United States and DelGrosso's Amusement Park and Laguna Splash Water Park is a popular tourist destination in Tipton, Pennsylvania. Behind the scenes, the DelGrossos play a key role in sparking discovery, enriching learning, and strengthening community through their decades-long support and commitment to the mission of public broadcasting through WPSU. As part of the Penn State Outreach and Online Education (OOE) Year of Gratitude celebration and to recognize the DelGrosso family for its service, Michael and Sherry DelGrosso were awarded the 2021 Fischer Award of Distinction during a virtual event on October 21, 2021. The award is annually given to friends, donors, alumni, and volunteers who have distinguished themselves through extraordinary service to advance Penn State OOE through their work, volunteer efforts, or financial support.
Michael DelGrosso is the chief sales and marketing officer for DelGrosso Foods and is an emeritus member of the Board of Representatives for WPSU. Sherry Campagna-DelGrosso is a current member of the Board of Representatives for WPSU. She is an independent medical malpractice legal nurse consultant and an adjunct assistant professor at Saint Francis University. She previously taught within the Ross and Carol Nese College of Nursing at Penn State through Penn State World Campus and the Outreach Online Faculty Development program. She is a public speaker and advocate for those impacted by breast cancer.
Michael DelGrosso said the family looks for a variety of ways to support WPSU's mission.
"From hosting WPSU Day at DelGrosso Park to sponsoring the Connoisseur's Dinner each year where we offer our executive chef and dinner for ten people as an auction item, we continue to reimagine ways to support WPSU," DelGrosso said. "For more than 20 years, we have fundraised for special projects including co-hosting a private screening of the PBS documentary The Italian Americans in Altoona, which was attended by the film producers and members of the community with all proceeds benefiting WPSU. I've also spent numerous hours in-studio during pledge drives helping to raise money for WPSU."
DelGrosso is an advocate for the station at the state level and in various communities.
"As a business professional, I've always tried to bring the same principles to the effective strategy and management of the organization and the marketing of WPSU's products. I've traveled to Harrisburg and met with lawmakers to advocate for state funding for the station and have raised money from business interests in the region," DelGrosso said. "WPSU programming is unique and so valuable. It offers insight into voices and lives often overlooked by traditional media outlets. We believe in WPSU's mission and see the impact it has on our community."
Tracey Huston, vice president for Penn State Outreach, said the DelGrossos' continued support during the COVID-19 pandemic enabled WPSU to continue to deliver programming to adults and children who were faced with teaching, learning, and entertaining from home.
"The support of generous donors and volunteers like the DelGrosso family enable the impactful programming of WPSU to reach the communities we serve, which has been critical during this unprecedented time," Huston said. "Michael and Sherry have spent countless hours as volunteers at events, pledge drives, and serving on committees and the board to ensure the voice of the community remains at the forefront of future programming decisions and to ensure the financial support continues on the state level. They are deserving of the Fischer Award of Distinction, and we are so grateful for their contributions."
To learn more about supporting WPSU and to find a complete schedule of programming, visit WPSU-TV and WPSU-FM.
WPSU is a service of Penn State Outreach.