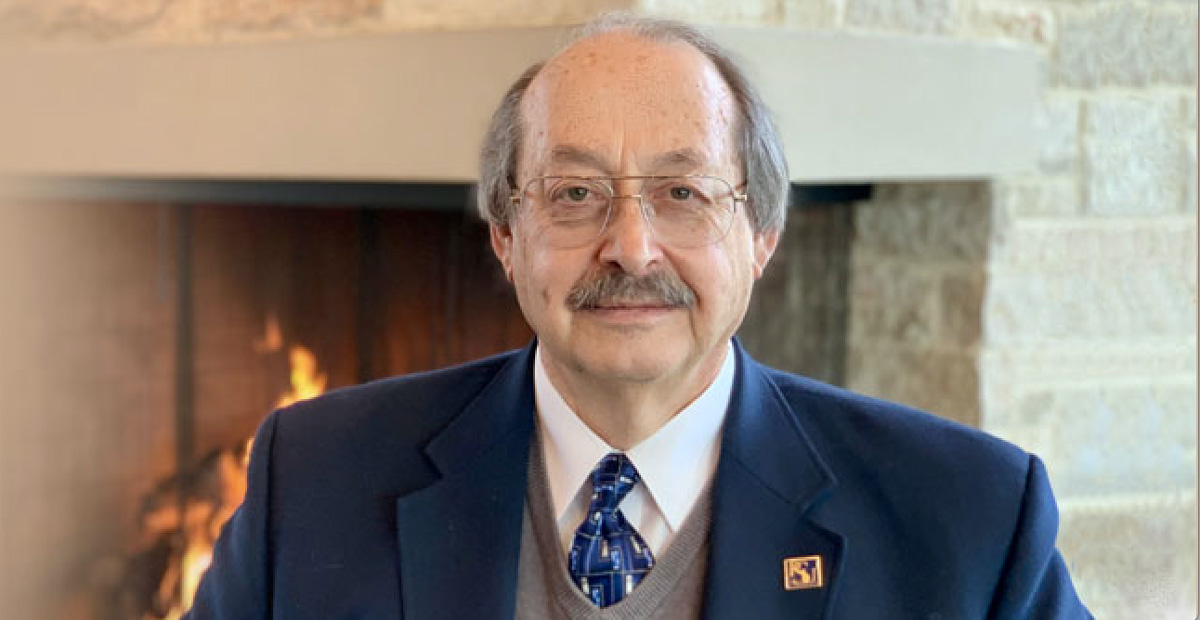 Albert E. Matyasovsky, retired Office of Physical Plant (OPP) manager and Penn State World Campus philanthropist, was recognized, along with four other longtime Penn State champions and benefactors, with the Honorary Alumni Award from the Penn State Alumni Association.
Awarded since 1973, the Honorary Alumni Award recognizes individuals who, while not graduates of Penn State, have significantly worked toward bettering the University. The award was presented at a ceremony on Friday, May 31. 
At Penn State, Matyasovsky served as manager of central support services for Penn State's Office of Physical Plant (OPP), gaining a reputation for creating far-reaching University recycling solutions, and openly sharing solutions with other organizations during his 30-year career. He is also owner and chief executive officer of Sustainable Development Solutions.
After his retirement, Matyasovsky added to his service by fundraising for scholarships for military service members and veterans at Penn State World Campus. He and his wife, Sharon, established the Veterans Education and Advancement Fund endowment for military students and work with local groups to create events in support of the fund. A highlight of Matyasovsky's continued sustainability work includes development of Trash to Treasure, an event that diverts student belongings from the landfill back into use. From 2002 through 2018, 344 tons of items were sold at the event, raising $393,705 for Centre County United Way. 
Penn State's recycling programs were highly regarded under Matyasovsky, receiving recognition from the National Recycling Coalition (2014), the Environmental Protection Agency, and the Department of Environmental Protection. He has received the Governor's Award for Environmental Excellence, Centre County United Way's Leon R. Kneebone Award for Extraordinary Volunteerism, and the National Association of Leadership Programs Distinguished Leadership Award. He serves on the board of CentrePeace, Bellefonte (2013–present), and is a former board member of Centre County United Way and Philipsburg Hospital. Penn State honors include 100 Faces of Penn State, the Sy Barash Award for Outstanding Community Volunteering, and the Staff Excellence Award.
Matyasovsky and Sharon live in Houtzdale, Pennsylvania. They have three children, all Penn State graduates: Michael '02, Allison '04, and Jennifer '07.