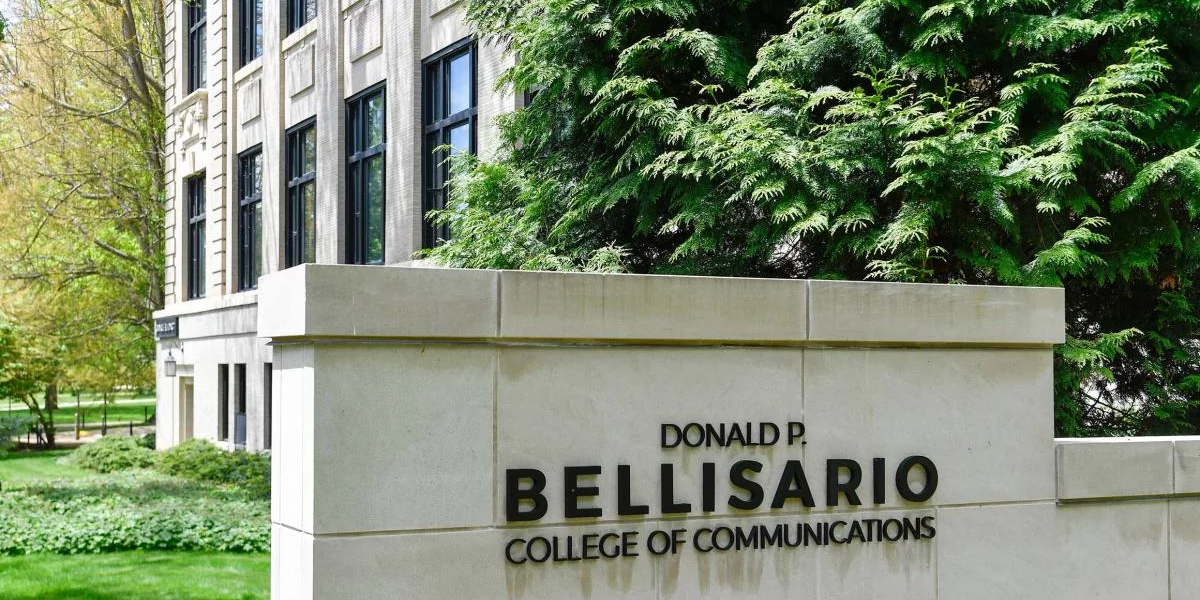 Nate Abdo wanted to gain more knowledge in communications to change his career path. He hadn't worked in the industry for about 10 years, so he sought an online education to enhance his skills while still being able to balance his full-time job and his family.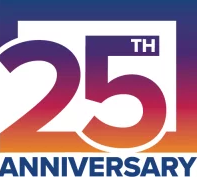 He found success thanks to a master's degree in communications that he earned online from Penn State.
Abdo graduated in 2022 and now serves as a senior manager at a technology company.
"The classes were interesting, and I've already started using things that I learned," Abdo said.
25 years of offering degrees online
Penn State World Campus is celebrating 25 years since it began offering online education. The portfolio has grown to a comprehensive selection of more than 175 degree and certificate programs.
For students wanting to pursue careers in corporate communication, journalism, public relations, and media, Penn State World Campus offers multiple degrees at the undergraduate and graduate levels.
Bellisario programs offered online
The Donald P. Bellisario College of Communications offers three degree programs through Penn State World Campus.
The Bachelor of Arts in Digital Journalism and Media was launched online in 2018, offering students the opportunity to learn about the media industry, journalism writing, photography, and more.
The college also offers the Bachelor of Arts in Strategic Communications, the first communications program to join the online portfolio, in 2013. This curriculum teaches students media writing skills and ethical, legal, and analytical concepts within the communications field.
The Master of Professional Studies in Strategic Communications launched in 2019. The program is geared toward working professionals who want to advance their skills in digital communications and analytics.
Courses designed for professional development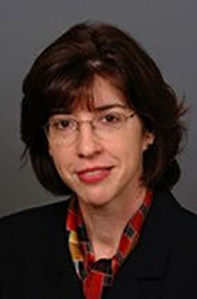 Associate Professor of Advertising and Public Relations Ann Major said the college's faculty developed the master's program to blend the best of traditional and professional graduate study. Most course sizes are around 15 students, who can participate in meaningful interactions with faculty members.
"The curriculum is built on the foundation of theory and research," Major said. "Assignments are designed to serve as professional portfolio content."
Major serves as lead faculty of the MPS in Strategic Communications and invites prospective students to contact her with questions about the program.
The online graduate program also boasts a full-time communications librarian who works individually with students. Students also have access to the college's Internships and Career Services office.
"Students in the program are working professionals, so offering a degree program online is essential for them as they balance work, family, and graduate study," Major said.
Needing flexibility to balance education and family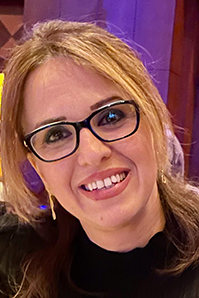 Current graduate student Ghousoun Gharib wanted to continue her education online for those reasons. She works full-time as a marketing and sales assistant and wanted to pursue her education while keeping up with family and friends.
"The flexibility of the MPS program serves me perfectly and successfully," she said.
Gharib said that faculty and peers are encouraging and create a friendly atmosphere for learning.
Returning to school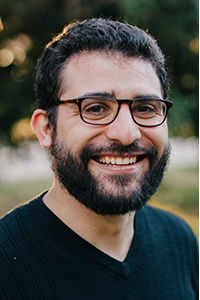 Nate Abdo sought Penn State World Campus for similar reasons.
He was nervous when he made the choice to return to school but said it was the right decision.
"I found that if you put in the effort, took the course work seriously, and asked a lot of questions, it all ended up being very manageable," he said.
Abdo said the program provided applicable knowledge to his current position.
"I've been able to apply a lot of the research techniques I learned to better accomplish my job," Abdo said. "It's also helped me stand out in interviews and given me a lot of expertise I can speak to."
Abdo was able to move his career in a new direction.
"If you take it seriously and stay curious, it's a great experience," he said.
Bachelor's degrees in digital journalism and strategic communications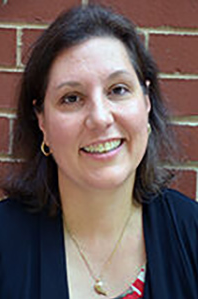 Assistant Teaching Professor and Director of eLearning Initiatives Michelle Baker said the undergraduate programs enable students to practice their skills hands on.
"We're the only online journalism program that I know of that ships photography and video equipment to our students so they can use professional-quality cameras to complete assignments in their photography and video production courses," she said.
The online programs are taught by the same world-class faculty as in the residential communications majors offered at University Park, in addition to adjunct faculty who have decades of industry experience. These faculty members help to keep course content relevant and reflective of current communications trends.
"We are continually revising individual courses in our programs to ensure that students are learning the most up-to-date concepts and skills," Baker said. "The field of communications changes rapidly, and we are committed to keeping pace with those changes so our learners have the knowledge they need to be successful in the industry."
Developing skill sets for any industry
The College of the Liberal Arts offers two bachelor's degrees in communication.
The Bachelor of Arts in Organizational and Professional Communication aims to provide students with a solid foundation in communication theories and concepts so they can make critical decisions and solve problems in the professional world.
The Bachelor of Science in Organizational and Professional Communication emphasizes the analytical skills needed to facilitate interpersonal communication in the legal, health administration, and business landscapes.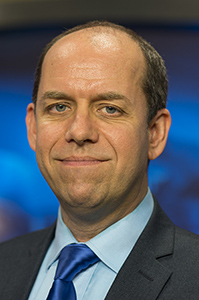 Distinguished Professor John Gastil, who directs the organizational and professional communication program, said he believes this degree can help students advance their careers in any profession.
He said the course work offers a blend of theories and methods in social sciences and humanities to help prepare students for their careers. The program, which was launched in 2018, is designed to prepare students with skills for successful and effective communication with internal and external audiences.
"People will recognize not just from the degree, but from how you've changed as a person through the Communication Arts and Sciences major, that you're just going to be more effective at what you do and make the other people around you more effective," Gastil said.
As we celebrate 25 years of online degree programs, we also celebrate the amazing alumni who have graduated from the communications programs. We thank you for your interest allowing us to broaden the corporate communication, journalism, and media portfolio offered online through Penn State World Campus.
Media Contact:
Mike Dawson
mdawson@psu.edu