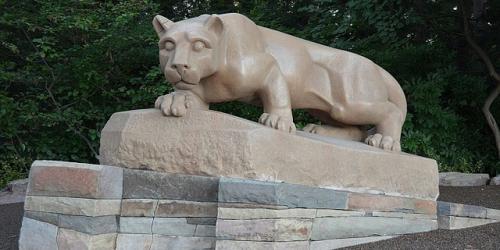 The Career Services team at Penn State World Campus has created a new series of videos that share career and job search advice from someone whose role involves assisting dozens of small businesses in a wide range of human resources areas, including the hiring process.
The collection includes five brief videos — each less than six minutes long — as well as a compilation video that combines all of the individual clips.
The videos feature Matt Soroka, career services counselor at Penn State World Campus, and Kate Alward from Ben Franklin Technology Partners. They discuss topics of interest to those seeking a new position or hoping to move up the ladder with their current employer, including:
how important a candidate's specific degree is for employers seeking to a fill a particular role
employee/candidate skills that present the biggest challenges for recruiters
soft skills that can be an asset to an employee's success
advice for advancing within your current organization
You will also learn about virtual networking strategies that might be especially helpful for those in a job search in the current heavily remote-leaning environment.
Watch the first video in this series:
Watch the entire video series
Check out all of the Career Advice from Employers and Alumni videos
Other recommended resources