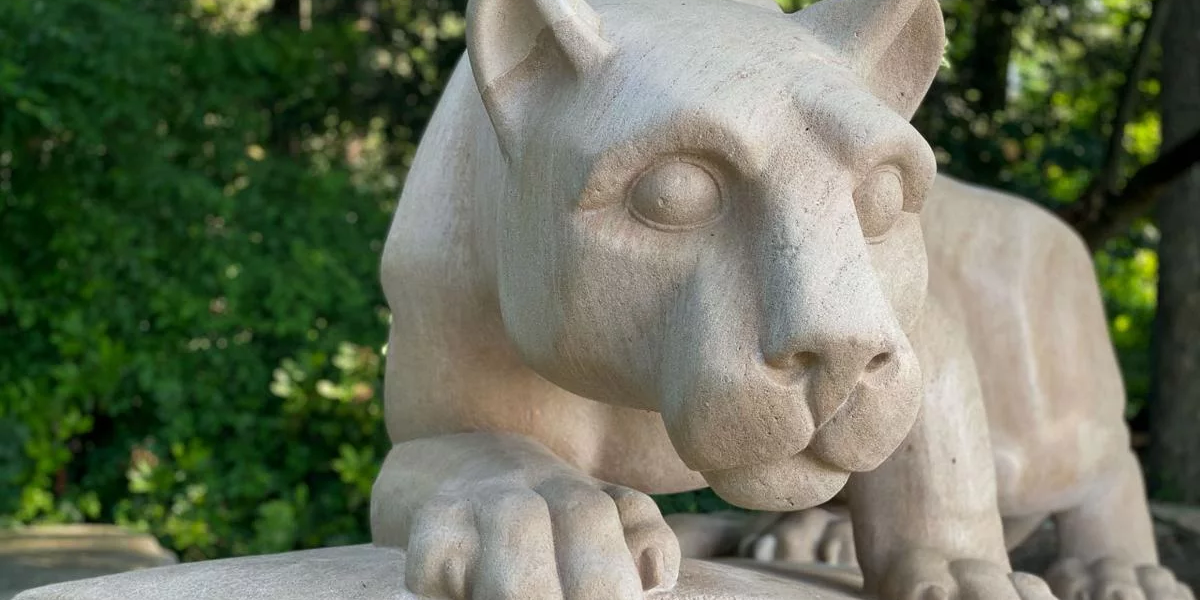 UNIVERSITY PARK, Pa. — Penn State Alumni Association members will soon find it easier to engage with the University in their local communities, after a change to how they access local chapters takes effect later this year.
Alumni Association CEO Paul Clifford previewed the change for the Board of Trustees Committee on Outreach, Development, and Community Relations during its February 17 meeting.
Currently, membership in local chapters is separate from membership in the Alumni Association, with separate dues. Effective July 1, the Alumni Association will update its membership model, making access to local chapters a benefit of Alumni Association membership — without additional fees or dues.
"This shift will improve the alumni experience for Penn Staters everywhere," Clifford told the trustees. "It will enable the association to better serve our alumni and friends, while also freeing chapters to focus on engaging with local alumni." 
With more than 171,000 members, the Penn State Alumni Association is the largest dues-paying alumni organization in the world. Membership in the association is the primary point of contact with Penn State for many alumni and friends.
The association's current layered membership model dates to 1898, when graduates in Pittsburgh formed the first local chapter. Since then, the association's network of affiliates has grown to include more than 120 local chapters. Membership in a local chapter has always been separate from membership in the Alumni Association, but Clifford said this inhibits engagement and creates confusion.
Clifford offered the example of a recent graduate who just relocated to Philadelphia.
"She wants to stay connected with Penn State, but also would like to meet fellow Penn Staters in the Philadelphia area. Should she join the Alumni Association? Or would it make more sense to join the local chapter?"
Soon, alumni will no longer need to choose because a single Alumni Association membership will provide full access to local groups and other affiliates, Clifford said.
"This is the right thing to do because it puts our alumni and friends first."
This shift will not change the local character of chapters or their freedom to operate in an interdependent way and make decisions at the local level. However, it will benefit them in several ways, according to Clifford. First, volunteer leaders will no longer need to devote resources to collecting dues and other tasks that also are performed by the Alumni Association.
In addition, chapters will be able to engage even more alumni and friends. Under the current membership model, most Alumni Association members don't join their local chapter. In July, that barrier to local participation will be removed.
Behind the scenes, Clifford noted, this transition requires detailed attention to change management, an investment of resources and support to affiliate groups, enhanced technology, and more. A cross-functional leadership team is planning and implementing the transition, and volunteer participation and feedback continues to inform every aspect of the change.
"Over the past two-plus years, we've engaged in conversations, brainstorming, discovery sessions, and planning with the Alumni Council and local volunteers," Clifford said. "Volunteer leaders overwhelmingly support this change; many have expressed relief about eliminating local dues and being able to focus more on what alumni and friends want to see in their backyards."
In the run up to July, association staff are coordinating with chapters and communicating with members, renewing volunteer training and support programs, implementing new support models for groups, and redesigning processes to create great experiences for members.
To deliver those experiences, the association is implementing a multifaceted enterprise technology stack, which includes email and marketing automation capability, event hosting, benefits hosting, fundraising support, and a web solution. Vendor evaluation and selection has taken a year and is nearly complete. Some components, including a new discount benefit platform for members, should go live this spring, with others to follow sequentially.
The Alumni Association's deployment of technology to improve the member experience could be a model for engagement across the University, but serving association members is what matters most, Clifford said.
"Our new membership model will vastly improve alumni experiences by providing a single point of access to all the ways they want to be involved. We couldn't be more excited about this change, and we look forward to updating the committee and the board on our progress as we better serve and connect Penn Staters to each other and the University."
Visit the Penn State Alumni Association site to learn more about the association and its impact, events, membership, and more. Find more information about the association's July 1 change to a one-membership model.