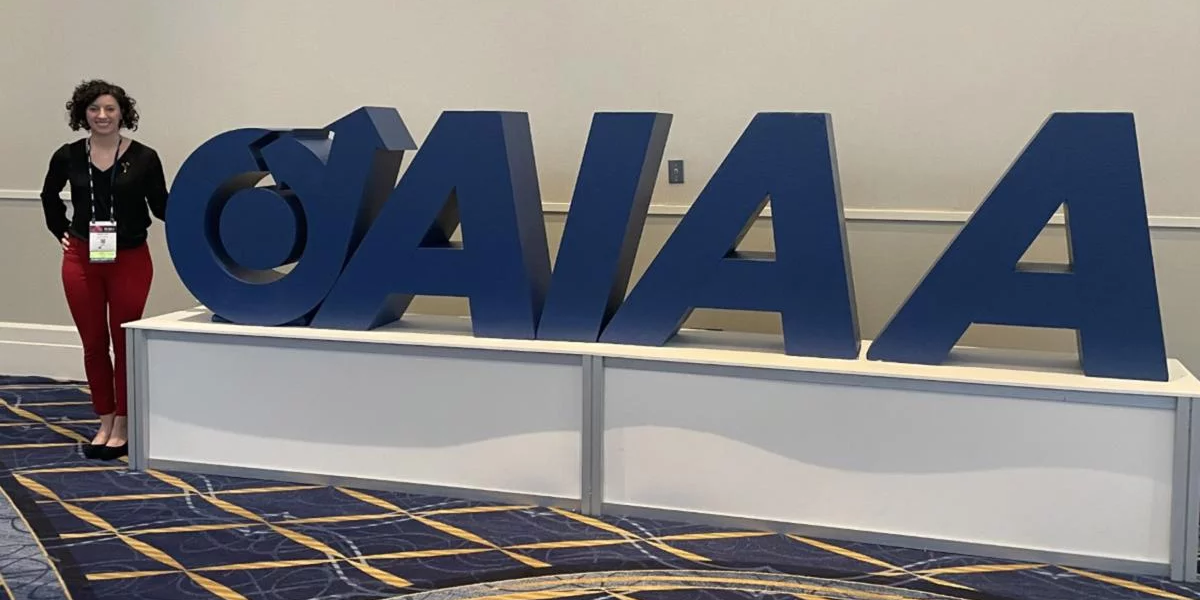 Engineering has traditionally been a male-dominated field, but women are increasingly breaking through barriers and making their mark in this industry. Despite facing numerous challenges, more and more women are pursuing degrees in engineering and demonstrating their talent and expertise in a range of disciplines.
According to the U.S. Census, the percentage of engineers who are women remains low compared to their male counterparts. Just 9% of mechanical engineers are women, and for electrical engineers, that figure is 10%. Software developers who are women make up 18% of the workforce. Over the past 40 years, though, the number of women in engineering occupations has increased from 5% in the 1980s to 16% in 2022, according to the Society of Women Engineers.
An advanced degree is one of the ways that women can break through the barriers of this field, and an online program allows working engineers to work full-time jobs while going back to school and completing their course work in their free time.
Penn State offers numerous online engineering degree programs that are available through Penn State World Campus and can provide the flexibility for students to expand their depth of knowledge in these disciplines while they work in the industry.
Here are women who have studied or are studying engineering online to advance their careers and contribute to the industry.
Rebekah Everett
Rebekah Everett is a senior electrical engineer who works with a defense contractor. She grew up in a family of engineers and is passionate about math, so when she took her first course in power as an undergraduate student, she was certain an engineering career was the right path for her. She returned to school and in 2022 completed the Master of Engineering in Electrical Engineering that is offered by Penn State Harrisburg online through Penn State World Campus.
At work, Everett is a power and wiring subject matter expert for military aircraft and designs new changes for the aircraft to extend the longevity of the components. Being the technical expert for the platform, she assists military entities with obscure troubleshooting, if necessary, and determines preferable maintenance practices.
Why did you want to get a master's degree in engineering?
I knew I wanted to get my master's around the time I was finishing up my undergraduate degree. I felt as though some of my initial courses were introductory to topics I enjoyed and was very interested in diving deeper into the subjects to learn more.
Master's courses also offer a wider array of courses that are more specialized than undergraduate courses. An online degree program was the most appealing option for me because I work full-time. It allowed me to set my own schedule, learn the material when I had the time, and move forward in my career simultaneously.
How do you plan to use your skills in your career?
When I was working on my master's degree, I decided to tailor the courses to what interested me the most, which is renewable energy and large-scale power generation. I hope I can leverage my newfound knowledge to make me a more attractive candidate for the power industry, which is a new direction I'd ideally like to work toward within the next few years.
The overall experience was phenomenal. Being able to tailor your courses so selectively to what you want and having such an attentive and dedicated staff, especially in an online setting, sets the program apart. You can really tell that not only do the professors care about the students' success, but the students care about each other's success and lean on each other to flourish as a group. Overall, I really enjoyed my time in the program.
What do you like about being an engineer?
I like having the opportunity to design and implement changes to make aircraft more high-tech and reliable, and to see these changes implemented quickly. I am also lucky enough to be able to spend time onboard the aircraft I work on and utilize that time to learn more about how the aircraft systems operate.
What is it like being a woman in the engineering field?
In my team, I am one of five female engineers (out of about 85 employees). Coincidentally, a majority of these women have been promoted to leadership positions within the team and are exceptionally high performers. In my experience, people may be skeptical turning to women for technical advice, driving women to perform above and beyond. While this may seem discouraging at first, some superior leaders are made through this adversity.
Renee Dorer
Renee Dorer is a current student in the Master of Science in Mechanical Engineering program that is administered by the Penn State College of Engineering. She expects to graduate in August 2023.
What kind of engineer are you?
I am in an engineering rotation program. Currently, I am in my last rotation as an operability engineer. My day-to-day involves cycle design for aircraft and evaluating how the engine will operate during times where things are moving a lot and assessing the likelihood that the compression system will stall during certain conditions. I also help write requirements for other groups like the control system and the aerothermal fluid groups. Prior to this role, I worked in a controls group designing the controls for auxiliary systems and a combustion aerothermal fluid group helping design combustor gas paths.
Why did you decide to go back to school to start a master's degree online?
I always knew that I wanted to go to grad school. I spent many weekends with my dad seeing his graduate work throughout my middle and high school years, so I was no stranger to the concept of a graduate degree. I like to learn, and early in my senior year of undergrad (2019), I had accepted a job offer that I knew was attached to a rotational program.
Since my undergraduate experience was more focused on the medical device industry, I knew I wanted to do mechanical engineering for my master's. I liked how that major dug into the engineering fundamentals, such as thermodynamics and fluid mechanics. At the end of the day, I tend to go back to the basics when I'm having a hard time finishing the problem, so I wanted to build on that fundamental knowledge.
I had seen family members further their education through online programs. As I went through college, I also saw friends who were pursuing their education leaning toward online programs while they started their industry careers. Further, I like how it makes education accessible to a large range of people.
When I found out that the start date for my job got delayed due to the COVID-19 pandemic shortly before my May 2020 graduation, I decided to use the time to further my education. With that, I knew I wanted an online program so that I could have the flexibility to continue my education as I started my career.
What advice do you have for women engineers?
You'll get out of an experience what you put into it. If you put a lot of effort into something, you'll get a lot out of it too. In addition, make sure you have a good support network. They don't need to necessarily be in STEM, but I know I would not be where I am without the people I've met along the way. This support network can include mentors, professors, friends, peers, even your family! Finally, go at your own pace. We tend to be our own worst critics, and it can be so easy to compare yourself to others. At the end of the day, what matters is that you're happy with what you've done and what you've accomplished.
Meaghan Frawley
Meaghan Frawley is a senior air systems engineer who works in the aerospace industry. She graduated with a Master of Science in Mechanical Engineering in 2021.
Can you describe the work you do?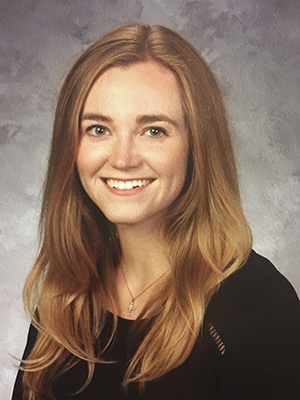 I am the air systems lead for an engine program that powers Airbus' A320neo family aircraft. As a systems engineer, I lead various integration efforts among multiple teams to ensure our engine cooling requirements are met. On a day-to-day basis, I maintain a full-engine flow model, support engine test execution and data review, as well as inspect hardware post-test for learning.
Why did you want a master's in mechanical engineering?
After working in the industry for a year, I wanted to dive deeper into the technical topics related to my field of work. I chose an online program because it allowed me the flexibility to continue working full-time while pursuing an advanced degree at my own pace.
The Penn State World Campus master's in mechanical engineering program specifically offered a wide breadth of classes within my professional discipline to choose from in addition to having an established online program identical to on-campus instruction.
My individual studies research topic was spawned from a technical challenge I had come across in my job. I was able to take the learning from my research results and apply them to improve modeling methods in my job.
I really enjoyed taking the engineering project management course. As part of this course, I was paired up with three other professionals on a semester-long group project. Through our collaboration, I had the chance to get to know my fellow World Campus students in addition to gaining insight into other industries.
What made you want to be an engineer, and what do you like about being an engineer?
From a very young age, I can remember coming up with my own inventions I planned to build someday. This design curiosity, in addition to loving calculus and physics classes in high school, made engineering a clear winner when I was deciding on a college major. Also, the summer before my senior year of high school, I attended a two-week program exploring career options in engineering and science, which solidified my decision to pursue a degree in mechanical engineering.
I enjoy going into work every day and solving complex problems. In engineering, you are constantly being challenged to think critically and come up with new solutions. I have a great sense of pride and accomplishment knowing that I am part of shaping the future of aerospace and safely connecting people around the world.
Hannah Schneidewind
Hannah Schneidewind is an associate industrial engineer in the Planning and Industrial Engineering Department at Walt Disney World. She is pursuing a Doctor of Engineering in Engineering, which is offered by the College of Engineering.
Why did you choose to pursue a Doctor of Engineering online?
My dream has always been to pursue higher education, and with the Penn State World Campus Doctor of Engineering program, I am able to pursue a doctorate at my own pace while continuing to actively pursue my career goals.
I began this program in January of 2023. My time so far has consisted of identifying my project and learning how to apply academic rigor to a work-related project. My technical electives have broadened my horizon and approach to problems. This has allowed me to better connect with clients by taking into account project scope as well as cultural differences.
What is your day-to-day work like as an engineer?
The industrial engineering team at my work ensures everything runs smoothly, safely, and efficiently for our guests and employees. In my role, I partner with a diverse set of individuals, ranging from frontline cast to leaders of various lines of business. I am able to see projects through from start to finish and know that my work adds value to the guests and employees. I focus primarily on transportation, and most recently, I have supported initiatives to work toward Disney's 2030 environmental initiatives.
Media Contact:
Mike Dawson
mdawson@psu.edu