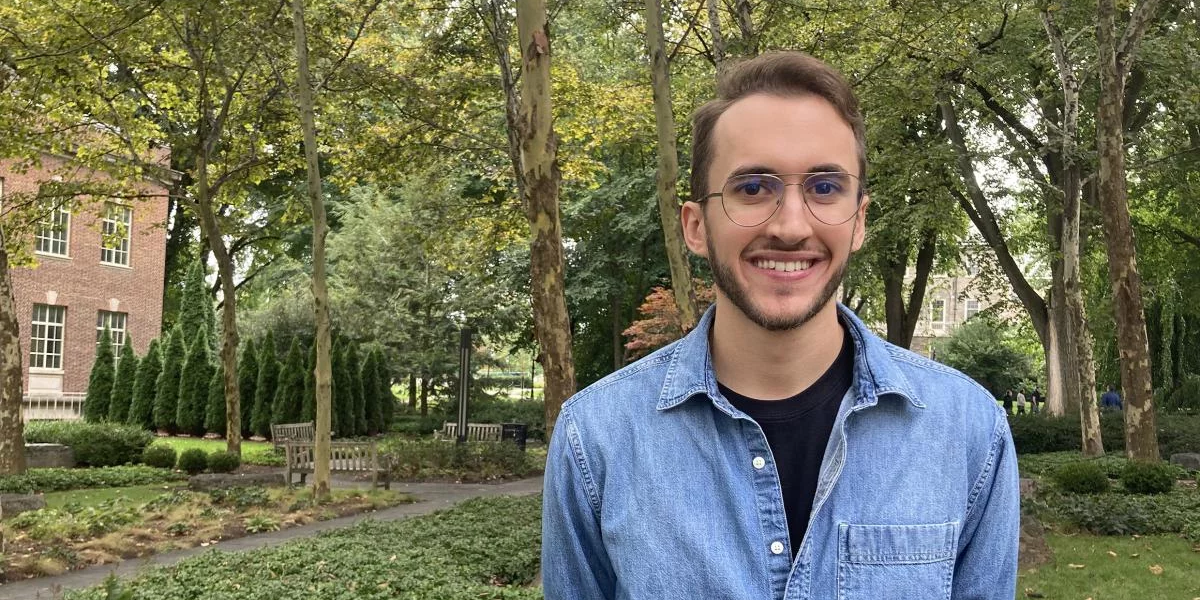 UNIVERSITY PARK, Pa. — Being a leader is both a goal and a mission that Penn State College of Information Sciences and Technology student Daniel Serfass has set out to accomplish. Now student body president for the World Campus Student Government and founder of Penn State World Campus for THON™, Serfass is putting his strongest suit into practice.
Currently in his junior year through Penn State World Campus, Serfass is pursuing a Bachelor of Science in Security and Risk Analysis (SRA) with a minor in political science. For the self-described "huge techy" and avid Nittany Lion fan, attending Penn State and choosing his major were easy decisions.
"All throughout high school, my favorite classes were computer science and AP computer science, so that's what pulled me into SRA," Serfass said. "I'd love to work in cybersecurity for Penn State at some point in time. It's just one of those places where I want to make a big impact."
After noticing the lack of THON organizations at World Campus, Serfass started Penn State World Campus for THON. Launched in the summer of 2020, the student organization raises awareness about pediatric cancer and fundraises for the Four Diamonds Fund. The organization held a variety of fundraising efforts, including online trivia nights and virtual 5Ks, that raised nearly $4,000 last year.
Serfass was inspired by how many activities shifted to virtual opportunities during the pandemic.
"I just thought that we only didn't do it because we didn't think it was plausible to do THON remotely. And I was looking around and realizing everyone was already doing that," he said. "I thought that it was something new that if we were to bring to World Campus, it would stay."
Not only did the organization stay under Serfass's guidance, but it also thrived with him taking on the role of technology chairperson. Attributing his skills and extracurricular success to the College of IST, Serfass said the college has designed classes that are beneficial and practical for students.
"IST strikes that perfect balance between the technical and the interpersonal skills," he said. "The biggest takeaway from my IST courses is the technical skill set, but given how involved you are with your classmates and the group work that goes on throughout the semester, you have to get very good at working with and leading a team."
"Those are the skills that were refined in the IST and SRA classes I've taken, because that's a very similar thread of group work that's always requiring a level of coordination and teamwork," he added.
For Serfass, Penn State's impact has inspired him to give back and be a voice in the room. As World Campus Student Government president, he sits on the Board of Trustees's Committee on Academic Affairs, Research, and Student Life and the Faculty Senate. There, he advocates and works to make a difference for more than 20,000 World Campus students.
"This was something that I very much had to get used to because it can be intimidating — you're a college student in a room with very qualified professionals and administrators," Serfass said. "Then you remember you have a duty to speak out and to help everyone understand where the student body stands, and what you think should be a portion of the long-term goal in the long-term mission when they make these policies."
"It's really rewarding being a part of this decision-making process at Penn State," he added. "It shows that the University listens to its students when it comes to these matters."
Media Contact:
Mike Dawson
mdawson@psu.edu