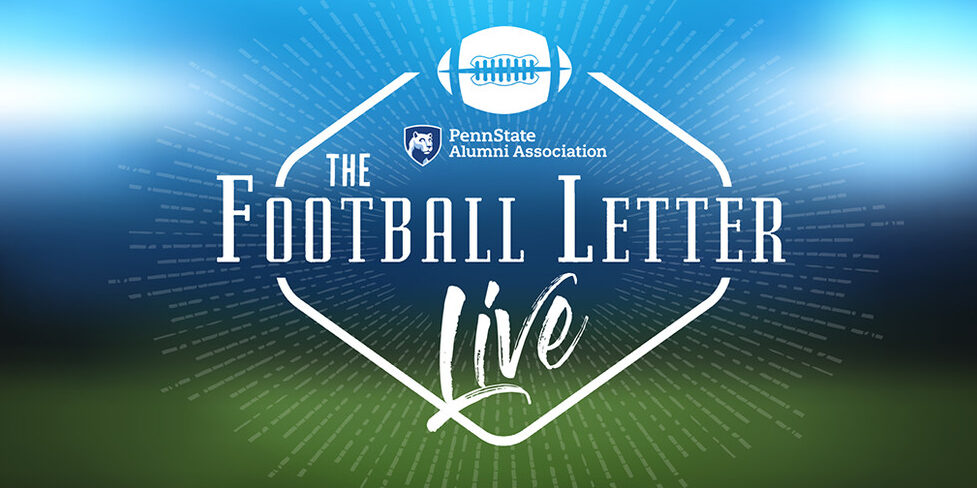 The Football Letter Live continues for its third year and is hosted by Paul Clifford and John Patishnock of the Penn State Alumni Association. The series helps all Penn Staters know how they can cheer on our Nittany Lion Football team at home or on the road, with expanded options. 
The season premiere will air at 7:00 p.m. on Thursday, August 25, and will be reshown the following week.
New weekly episodes occur at 7:00 p.m. from September 8 through November 24, with the Thanksgiving episode pre-recorded and shown Thursday evening. 
The line-up of guests include: 
September 15: Brandon Short
September 22: Rodney Kinlaw
September 29: Jordan Smith
October 6: Kimani Herring
October 13: Tony Pittman
October 20: Stephon Morris
October 27: Aeneas Hawkins
November 3: Anthony Scirrotto
November 10: David Macklin
November 17: TBD
November 24: TBD (pre-recorded)