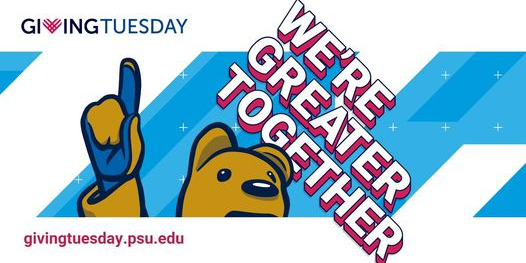 Penn State staff, faculty, and past GivingTuesday donors are invited to join a virtual presentation led by a selection of last year's GivingTuesday campaign owners. Hear about what the support has done for them and what they have in store for this year.
GivingTuesday begins at 18:55 — to indicate the year Penn State was founded — on Monday, November 28, and continues through Tuesday.
Perhaps you may like to become a Champion this year. Penn State World Campus qualifies for early fundraising and can begin at 8:00 a.m. on Monday, November 14. See details about serving as a Champion and signing up early.